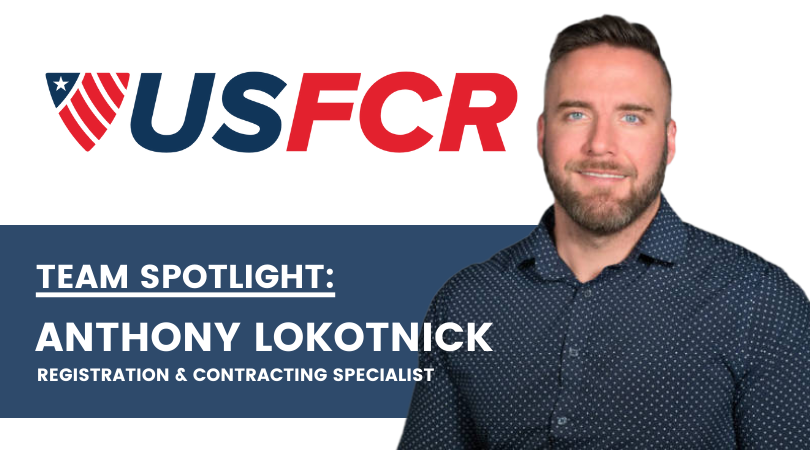 Anthony Lokotnicki, a Buffalo, NY transplant who called Tampa home since college, joined the USFCR team on July 5th, 2022. With a background in tech sales, Anthony's transition to federal contracting was a bold step into a new industry driven by a desire to make a meaningful impact.
For Anthony, USFCR represents more than a job; it's a mission. Having spent most of his career in sales without finding fulfillment, USFCR offered a unique opportunity. Here, he feels he's selling and helping companies and individuals grow, improving their lives.

Anthony's love for sales goes beyond numbers. He enjoys talking to people, solving issues, and thriving in the competitive nature of the field. But his expertise in building relationships and helping businesses reach their goals is what sets him apart.

When he's not forging connections at USFCR, Anthony stays active. A fitness enthusiast, he loves working out and playing ice hockey. Spending quality time with family is also close to his heart.

Anthony's biggest accomplishment at USFCR has been his ability to immerse himself in a whole new industry. Coming from a tech sales background, federal contracting was intimidating, but his determination and adaptability have allowed him to thrive.
To speak with a Registration and Contracting Specialist, Call: (866) 216-5343
---
About USFCR