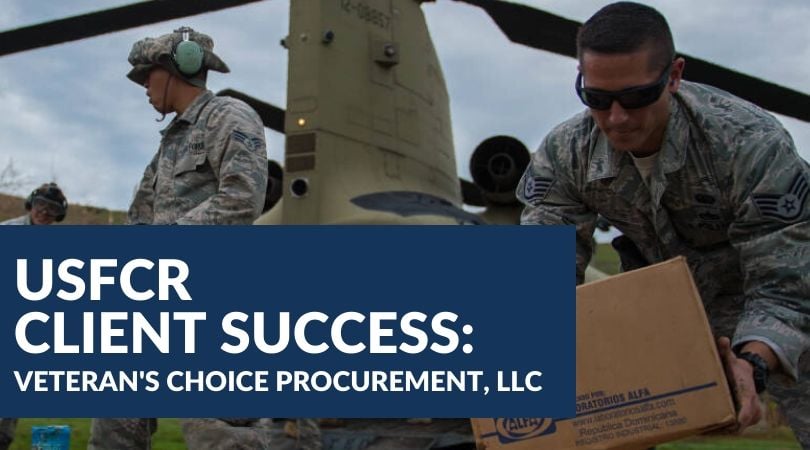 Veteran's Choice Procurement, LLC is a Service-Disabled Veteran-Owned Small Business (SDVOSB) located in Austin, Texas. They provide healthcare supplies and equipment to federal agencies. With USFCR's services, owner Jesse Carlow went from starting a business to winning six contracts in less than a year.
Watch Video Overview
Background
Jesse Carlow, a U.S. Navy Veteran, wanted to start a business for the sole purpose of selling to government agencies. This is because every year, the U.S. federal government's goal is to spend at least 3 percent of its total contracting budget (≈$500 billion) on SDVOSBs. This leaves ≈$15 billion up for grabs.
Government agencies will sometimes designate an opportunity for the SDVOSB set-aside. This means that only businesses registered as SDVOSBs can bid on these solicitations. These small businesses also get first priority for contracts with the Department of Veterans affairs. Other government agencies have an incentive to contract with SDVOSBs and create exclusive opportunities to meet their quota.
Needs
After creating a business, there were more steps Jesse needed to take in order to qualify and be able to compete as a government contractor. Here is what a newly formed SDVOSB startup needs to get qualified and remain competitive in the federal marketplace:
Registration in the System for Award Management (SAM)
The first requirement to qualify for federal contracts and grants.
Certification as an SDVOSB
A proper application and documentation are needed to obtain official status as an SDVOSB.
Training and Education
Federal contracting is the most regulated sector in the economy. Without the right knowledge and strategies, the business would be at a competitive disadvantage.
Relationships with Prime Contractors
Subcontracting is how many contractors get their start in the federal marketplace. Many contracts require prime contractors to sub work out to small businesses.
Marketing Materials
Just as in the private sector, marketing plays a crucial role in government contracting. Veteran's Choice Procurement, LLC needed an effective medium to communicate their capabilities to federal agencies.
Challenges
Veteran's Choice Procurement, LLC consists of two people. The work required to get started and remain competitive required a larger team. A business in Jesse's industry could have 499 employees and still be considered as a small business by federal standards. As an SDVOSB startup that has yet to win any contracts, hiring personnel was off the table.
The company needed the capabilities of a larger team without the expense of hiring and training new employees. While researching government contracting on YouTube, Jesse stumbled upon videos produced by USFCR. After going through the channel's content, he decided to outsource the work needed to get started in government contracting.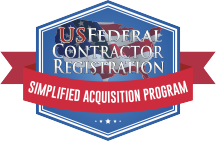 USFCR Services Purchased
Benefits of USFCR Services
Registration in the System for Award Management (SAM)
The SAP includes a full-service SAM registration. This meant that the registration process was handled by a professionally trained USFCR case manager. With this facet of the SAP, Jesse didn't have to worry about his qualifications or compliance. He was able to save time and money by not having to deal with the hassle of government paperwork or errors in his registration.
Certification as an SDVOSB
With the Veteran-Owned Business Registration, Jesse's SDVOSB application was also handled with precision and in a time-sensitive manner by a USFCR case manager.
Training and Education
Enrolled in Bid Training, Jesse was able to learn the best practices for contract bidding with hands-on experience and insight from an expert. As a USFCR client, he also had access to USFCR Academy Live - a private Facebook group that hosts weekly government contracting webinars for learning.
Relationships with Prime Contractors
In the USFCR Academy Live Facebook group, Jesse was able to build a network of government contractors for teaming opportunities.
Marketing Materials
One of the main components of the SAP is the Online Capabilities Statement. The website, which can be accessed through federal firewalls, provides information that contracting officers and prime contractors will need about his business. This includes core competencies, differentiators, NAICS codes, set-aside status, and contact information.
USFCR was also able to create an effective profile for the business on VetBiz and the Dynamic Small Business Search (DSBS). These two government-run portals are used by both primes and contracting officers to find veteran-owned small businesses to meet their contracting goals.
Winning Six Contracts
Jesse's business won its first six contracts within 10 months after his first bid. Each one of these contracts was with the Department of Labor to provide various supplies to the U.S. Job Corps. This included CPR training equipment and cleaning chemicals.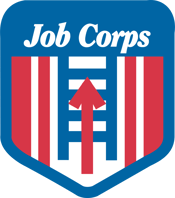 Originally, Jesse was approached by Ecolab, Inc. because of his SDVOSB status. The company wanted for him to act as a middle man between them and the federal government. After winning the first contract, the Job Corps brought it up to Jesse that they had other contracts for his business.
Jessie's success can be attributed to his dedication. He estimates that he submitted about 100 bids before finally winning. Here's also why he was able to win:
His SAM and SDVOSB registrations were compliant.
He was knowledgeable in government contracting and could always ask for help from a team of experts.
Businesses and government agencies could get a full scope of his business since he had an Online Capabilities Statement.
Jesse had excellent networking skills and could easily find other USFCR registered vendors.
What's Next
Although these first six contracts were small, their value cannot be overstated. That's because with a past performance record on top of his SDVOSB status, this two-person business will now have an even greater advantage for their next round of bidding.
Jesse plans to continue bidding on federal contracts and working with USFCR. Currently, he is working with the company to get certified as a HUBZone business.