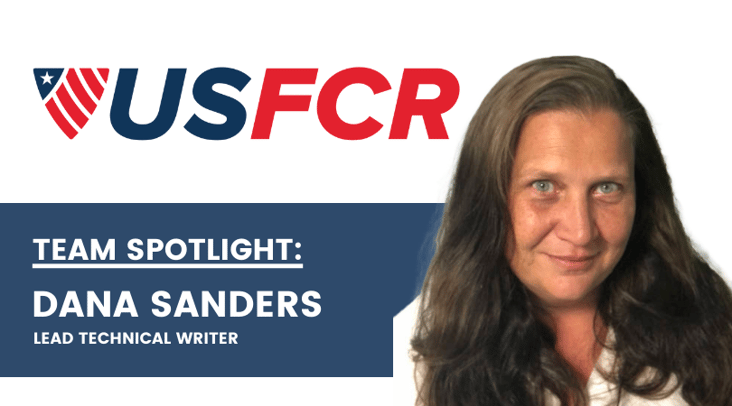 Since joining the USFCR team in 2020, Dana Sanders has been a treasured asset. Born in Georgia, her parents' job as long-haul truck drivers led her family on a journey before settling in Florida in 1984. Since then, she has been a proud resident of the Sunshine State.
Dana has always had a passion for the technical writing aspect of her work, and her dream job as a kid was to be a ghostwriter. She is a master of many trades and is dedicated to helping her team succeed. Her biggest accomplishment since joining USFCR has been helping build the dream of simplifying federal contracting.
She has worked hard to create a positive and collaborative work environment, and her enthusiasm and dedication have been vital to the USFCR team.
Regarding her free time, Dana loves anything outdoors and away from crowds, such as kayaking, hiking, and camping. She was recruited by Christie Jackson and Jessica Summers to join the USFCR family and has since worked hard to help the organization reach its goals.
Dana Sanders

Testimonials

"Dana Sanders and the team that works with her was God sent! Our Sources Sought has been handle with a personal, professional and detail touch. after reviewing our Sources Sought my anxiety levels disappeared.
Thank you Dana Sanders!"

- Robert N
About USFCR