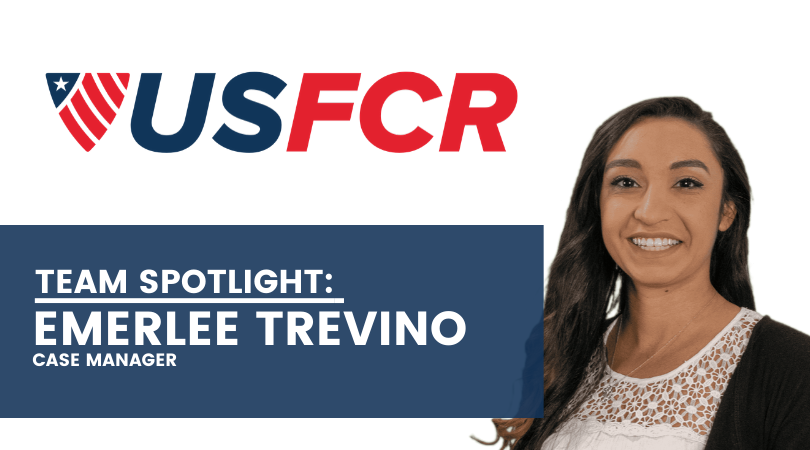 Since 2019, Emerlee Trevino has been helping businesses get in compliance for federal contracting by processing their System for Award Management (SAM ) registrations. As a US Federal Contractor Registration Case Manager Emerlee assists clients with her problem solving and customer service skills.
US Federal Contractor Registration's main service is registration in the System for Award Management (SAM). SAM is the first requirement for businesses seeking to enter the federal marketplace. USFCR's Case Managers handle processing new SAM registrations, updating information for compliance, expiration protection, and renewing existing registrations.
As a Case Manager Emerlee Trevino specializes in the following registrations and certifications:
System for Award Management (SAM) Registration Processing
Service-Disabled Veteran-Owned Small Business (SDVOSB)
Veteran-Owned Small Business (VOSB)
Economically-Disadvantaged Women-Owned Small Business (EDWOSB)
Women-Owned Small Business (WOSB)
What People are Saying about Emerlee
"I can't say enough GREAT things about the help and support received from the US Federal Contractor Registration. All of our contacts from Emerlee Trevino and her team have made this process much smoother than I could have ever imaged. We tried to do this on our own and it was a nightmare! Thanks again for all your help and support!"
- Erika C. President, Motor City Engineering, Inc
---
In 2019 USFCR awarded Emerlee the TKO award which stands for "Top Knock Out." Emerlee received this award for being one of the most efficient, organized and patient case managers during her first year of service.
About USFCR Case Management