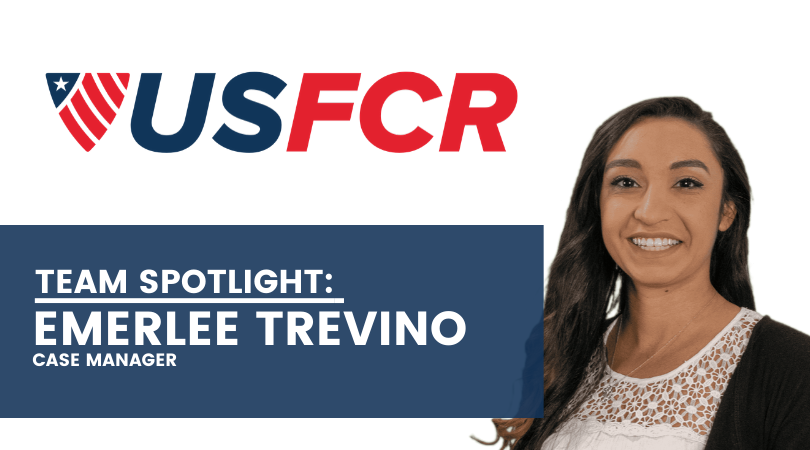 Since 2019, Emerlee Trevino has been helping businesses get in compliance for federal contracting by assisting with their System for Award Management (SAM) registrations. As a US Federal Contractor Case Manager, Emerlee assists clients with her problem-solving and customer service skills.
US Federal Contractor Registration's main service is SAM registration consultation. SAM is the first requirement for businesses seeking to enter the federal marketplace. USFCR's Case Managers assist with new SAM registrations, update information for compliance and expiration protection, and help renew existing registrations.
As a Case Manager, Emerlee Trevino specializes in the following registrations and certifications:
System for Award Management (SAM) Registration Assistance
Service-Disabled Veteran-Owned Small Business (SDVOSB)
Veteran-Owned Small Business (VOSB)
Economically Disadvantaged Women-Owned Small Business (EDWOSB)
Women-Owned Small Business (WOSB)
In 2021, Emerlee received the USFCR Best Customer Service Award as she received the most positive reviews from our clients. She always goes above and beyond to ensure her clients understand the registration process and know they can rely on her. Here are just a few of the dozens of reviews Emerlee has received:
In 2019 USFCR awarded Emerlee the TKO award, which stands for "Top Knock Out." Emerlee was awarded for being one of the most efficient, organized, and patient case managers during her first year of service.
What People are Saying about Emerlee
"Emerlee was incredibly helpful in setting up my SAM account and responsive to my questions throughout the process. Thank you once again Emerlee!"
- Aaron B., Three Rivers Arbor Care, LLC
---
"Emerlee was a great help as I am new to MPM and did not know anything about SAM. Thank you!"
-Brett H., McDonald Plastic Molding, Inc
---
"Emerlee Trevino was a pleasure to work with. Kept everything on track and only asked me to provide a couple documents. Much easier than trying to complete the registration process myself."
-Kathy F.
---
"I am 100% pleased with the service, communication, professionalism, and efforts that Emerlee Trevino provided to our company in updating and implementing the renewal of our SAM registration."
- Glenn Ranch Corporation
---
"Emerlee Trevino when above & beyond to help me to get our Sams. She was so much help and so nice."
-Cynthia D., Liberty Development & Real Estate, LLC
---
"Emerlee was very helpful and patient throughout the whole process. Thank you very much!"
-Angela Decoite, Land Prep, LLC
---
"I can't say enough GREAT things about the help and support received from the US Federal Contractor Registration. All of our contacts from Emerlee Trevino and her team have made this process much smoother than I could have ever imagined. We tried to do this on our own, and it was a nightmare! Thanks again for all your help and support!"
- Erika C. President, Motor City Engineering, Inc
---
About USFCR Case Management