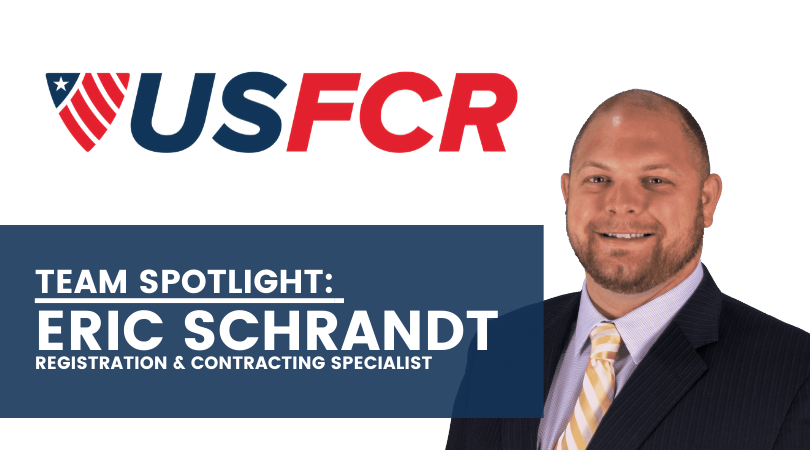 Since 2019, Eric Schrandt has been helping contractors with over 10 years of sales, management, and consulting experience. For every client, Eric seeks to create the best outcomes for his clients and develop long working relationships built on trust. 📆 Schedule a call with Eric.
At US Federal Contractor Registration (USFCR), Eric's job as a Senior Registration & Contracting Specialist is to bridge the gap between businesses and the federal government. Eric assesses businesses, their objectives, and connects them to the right USFCR resources for reaching those objectives. This can range from various set-aside registrations, USFCR Academy, and the Advanced Procurement Portal (APP).
Prior to working at USFCR, Eric worked for eight years as a sales director at a web development company specializing in working with small businesses. He had also owned several businesses in the construction, landscaping, hardscaping, and real estate industries.
As a Senior Registration & Contracting Specialist, Eric Schrandt specializes in:
Simplified Acquisition Procedures
Sole Source Contracts
The Advanced Procurement Portal
Competitive Research
NAICS Code Search
Eric brings USFCR clients an insight backed by experience for helping businesses grow through the federal marketplace.
About Registration & Contracting Specialists