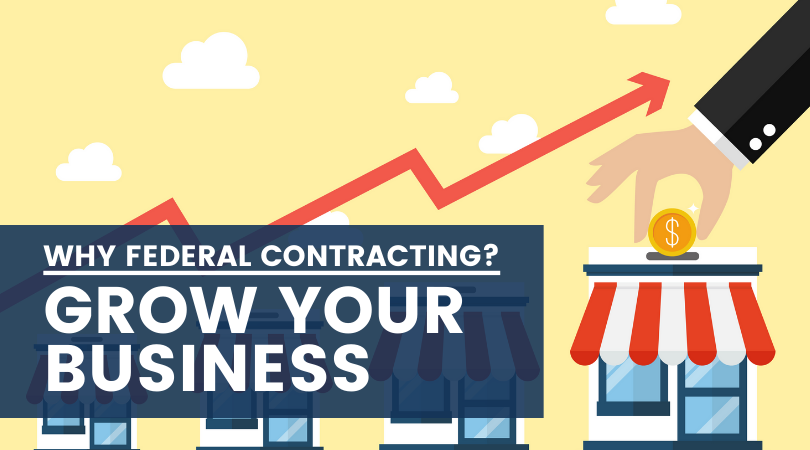 There are plenty of great reasons for your business to get started in federal contracting. That's why, in this blog series, we're going to cover them all. So for our first installment of "Why Federal Contracting?" we'll go over how federal contracting can help grow your business.
How Federal Contracting Grows Businesses
Imagine a customer who purchases just about every product and service, never runs out of money, spends even more in times of economic downturn, and is seeking to build a long-lasting relationship with your business. Too good to be true? Well, that's exactly the type of customer you will get when you register in the System for Award Management (SAM) and start contracting with the federal government.
Plus, the federal marketplace is in a constant trend of growth. Around the time of this blog post, the annual contracting budget is approaching $600 billion. On top of this, the U.S. government, by law, seeks to award at least 23% of this budget on small businesses. By serving as a reliable and growing stream of revenue, it's easy to see how federal contracting can grow your business.
Start Federal Contracting Today
For over 10 years, US Federal Contractor Registration has been helping businesses get started and succeed in the federal marketplace. To give your business a head start in this growing sector of opportunity, we're giving away $5 million worth of subscriptions to our federal contracting search and management platform, the Advanced Procurement Portal (APP) with the purchase of select services.
Find out more about this offer and even more reasons to get started in federal contracting here.