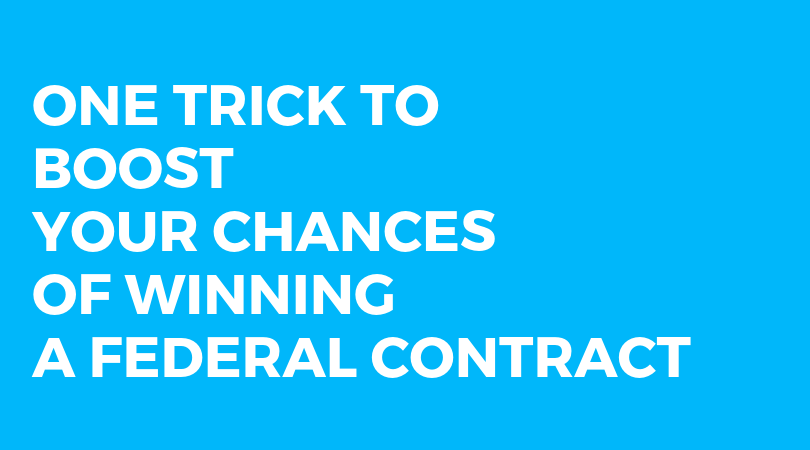 EVERYONE knows that you need to build a relationship with Contracting Officers, but have you ever considered factoring the End User (aka the person who actually uses your products/services) into the equation?
In this guide, we're going to reveal some insider tips from retired VA Contracting Specialist Aisha Mayes that will significantly boost your rapport with a federal agency.
So in short: if you want to increase your chances of winning a government contract and build up your federal revenue stream, you're going to love this blog post.
Let's start with the YouTube video below:
Who is the End User?
The End User is defined as the department that will use your services or products. They do not determine who gets awarded the contract. However, they hold a great deal of influence over who wins the contract.
Here are some ways that End Users are part of the procurement process:
They provide requests for products or services to the Contracting Officer.
They suggest preferred vendors.
Vendors preferred by End Users are used in market research.
The End User is Your Secret Advantage
As mentioned before, practically everyone in this sector knows the importance of building a working relationship with Contracting Officers. Nonetheless, they're just one component of the federal agency. By building a connection with your End Users, you're taking on a holistic approach to the federal agency.
In a way, you're inserting your business into an earlier phase of the procurement process. While everyone is approaching from upfront, the End User is like your secret passage to winning a federal contract.

4 Easy Steps to Get in Contact with End Users
So we know the role of the End User in the procurement process and how they can be used to your advantage.
Let's now go over how you're actually going to build rapport with your End User. It's easy and all you have to do is follow these steps:
Determine the federal agency that you're looking to work with.
Find out the contacts in the various departments.
Get in contact with the Contracting Officer Represents (since they are usually in the End User's department or they may actually be the End User).
Provide them with quality information on the products and services you offer to build brand recognition.
Building Brand Recognition
To build rapport with your End Users, they have to have quality information from you in regard to the products or services you provide. That way, when they make the suggestion to the Contracting Officer, they'll be more likely to take you into consideration because they will have all the information they need.
So what's the best way for End Users to get this information?
An easily accessible website.
3 Website Essentials for End Users
To ensure that your federal End Users have a solid idea of what your buisness offers, make sure that your website has the following:
Product or service information laid out in a clear and concise manner.
Contact info such as your email address or phone number.
A PDF catalog of your products featuring images, specifications, and item numbers.
The Flaw that Can Ruin EVERYTHING...
Your website can have great content or even the best content in your industry, but NONE of that matters if...the agency can't access it.
Not only will this keep you from reaching out to End Users, but you will also get turned down for major contracts.
Why?
It's because, as mentioned before, federal agencies have firewalls and security measures in place to protect them. US Federal Contractor Registration knows this problem, and we've developed an entire program to help you around it.
One of the main features of our Simplified Acquisition Program is providing federal contractors with a federally formatted website. This website features the key information that Uncle Sam is looking for. This includes:
Business Name and Logo
Core Competencies
Products and Services Information
Your DUNS number
CAGE Code
NAICS Codes
Differentiators
Past Performance
Contact Information
If you're serious about federal contracting, and you're looking to make an effective impression on your federal End Users, then get yourself qualified for the Simplified Acquisition Program.
Get Your Free Market Evaluation
During the evaluation we will:
1. Analyze the size of your market
2. Review your competition
3. Examine simplified acquisition opportunities