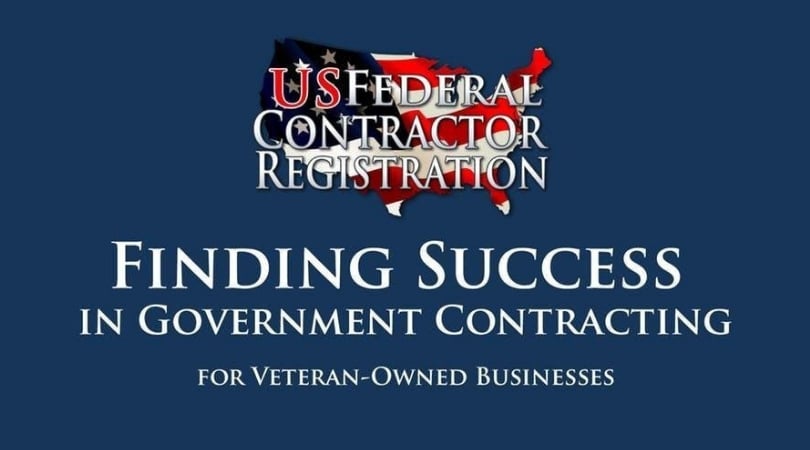 Are you a business owner who previously served in our nation's armed forces? Perhaps you're a veteran who's interested in taking the entrepreneurial plunge. Either way, you need to know about the various programs and initiatives offered by Uncle Sam to help your business succeed.
That's why on
Saturday, March 30, 2019
, US Federal Contractor Registration is hosting our "Finding Success in Government Contracting for Veteran-Owned Businesses" at the
St. Petersburg Yacht Club
.
From 1 pm to 6 pm
, we'll go over the various SBA programs that can help your business as well as the 4 Paths to Success as a Federal Contractor. These 4 paths consist of:
How to find Contracts.
How to Subcontract.
How to Network with Prime Contractors.
How to Build Your Knowledge of the Federal Contracting Industry.
Tickets for this event are buy-one-get-one-free and can be purchased right here.
Not only is this a great opportunity to get government contracting insight from the experts, but it's also a great chance to network with fellow veteran entrepreneurs. So in this blog post, we're going to give you a few pointers on how to get the most out of this awesome event.
Let's begin.
The Basics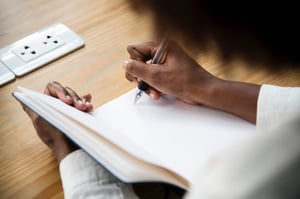 If you've been to a few business conferences before, feel free to just skip over to the next step. However, if you're new to this or just testing the waters, remember these essentials:
Business casual attire - professional, yet comfortable.
Have a notebook and writing utensil.
Business cards.
Prepare an elevator pitch.
Prepare Questions
One of the biggest advantages of attending this live seminar is that you get to ask questions. Our panel of experts have been around the block a few times and trust us…we've seen everything. We're here to help and answer any questions you have on this sector. So before you head out, get a notebook and jot down anything that you've wanted to know about federal contracting or the SBA's veterans business programs.
Some of the other areas we'll cover includes:
Marketing
Technology
Strategy
Have a Capabilities Statement on Hand
A capabilities statement is like a resume for your business. It should be brief, to the point, and make your company stand out. This one-page document can be all that separates your business between getting a contract or not. They're also used by prime contractors searching for subcontractors to perform on government jobs.
If you have a capabilities statement, bring it to this seminar. Not only will it be useful for networking with other veteran business owners, but USFCR team members will be there to provide you tips and feedback to make your capabilities statement more effective.
If you don't have a statement right now, don't fret. Just follow this basic guideline and check out the video below for tips.
Get in the Right Mindset
One of the most important factors for success in federal contracting is your mindset. At this seminar, you're going to want to bring your A game. You will pick up tons of useful hints and knowledge, however, some of the connections that you make may play a huge role in your business years down the line. This seminar will be just one component of your long term business goals and federal contracting journey.
"The right mindset for a federal contractor is one that is constantly seeing the bigger picture and the endgame. It's never focused on one opportunity, but rather the entire grand victory."
- Dan Driscoll
The 4 Paths to Success as a Federal Contractor
We Look Forward to Seeing You
Uncle Sam tries his best to help out veteran-owned businesses. That's why the federal government has the SDVOSB and VOSB certifications. However, sometimes it can feel like a hassle to access these certifications as well as other veteran business programs.
At US Federal Contractor Registration, we're dedicated toward making government contracting easy for everyone. This is a sector that offers veteran entrepreneurs:
A reliable customer.
Recession proof income.
A solid path to scale their business.
March 30th isn't that far away, so if you're interested in learning what it takes to succeed in federal contracting, now is the time to secure your spot. It's always a great experience meeting veteran business owners and we can't wait to see you there.