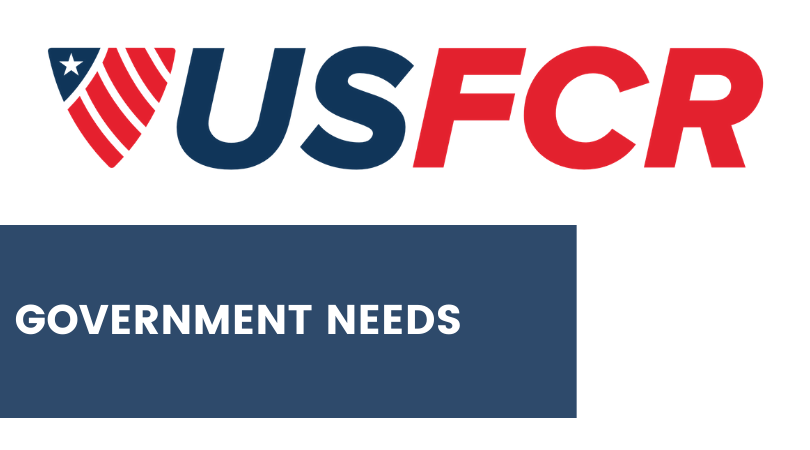 The Federal Market can seem daunting to businesses just getting started in government contracting. Competition can be fierce and it often seems like the same companies keep winning contracts. The reality is that newcomers do win contracts and find success; however they must use a different strategy than the heavyweights do.
The Federal Government buys products and services in nearly every industry imaginable. Contracting officers buy everything from janitorial and construction work to guns and staplers. Since the Federal Government does not produce anything itself, agencies must purchase what they need from private businesses.
Proper Registration
A new vendor's contracting strategy begins with complete and proper registration. Without proper SAM registration, contracts cannot be awarded and payments cannot be made. All information should be current, accurate, and match what has been submitted previously to D&B and the IRS. Many new vendors, especially small businesses, slip up when it comes to selecting classification codes for their products and services. Too few codes may exclude future opportunities; too many make the vendor seem like they're taking on more than they can handle. Other mistakes are made when it comes to "optional" registrations. Although most registrants skip over these portions, doing so disqualifies them from potential opportunities or look bad to contracting officers. For instance – although vendors can choose not to list a Past Performance POC, many purchasing officers will not consider vendors who do not have one included on their SAM. To avoid these pitfalls, it is recommended that new vendors especially work with a qualified and experienced third party registration service when completing their SAM registration.
SBA Programs
Don't underestimate the benefits of special programs offered through the Small Business Administration. Small businesses who qualify for certain set-asides can find new doors opened for them by participating. The SBA's programs range from simple self-certifications to the intensive 8(a) Business Development Program. Be careful that you actually qualify for the set-asides you self-certify for! Misrepresenting your company's status can have serious repercussions – suspension from contracting, fines, and even imprisonment are all potential possibilities.
Aggressive Marketing
Small businesses just starting in federal contracting are strongly urged to pull out all the stops when it comes to marketing. New vendors typically have an uphill battle when they lack past performance, so it is vital that no opportunity to showcase their capabilities is missed. Every little bit helps. Email marketing, establishing a profile on all the official procurement websites, launching an accessible online brochure, and researching past contracting trends can all tip the scales in your favor.
Networking for No-Bid Contracts
If the $25,000 and up contracts listed on FedBizOpps are a little out of your league, you should start looking for smaller "no-bid" contracting opportunities. Many vendors ask where the website for those contracts is located. The secret is – there is none. While these contracting opportunities may be publicized in local newspapers or on agency websites, most are never advertised at all. Contracting officers instead contact vendors directly to find sources. There are only two ways they can find you to offer you a no-bid contract: Either by pulling your name out of a phonebook or because you contacted them and built a relationship with their office first. This is one of the most powerful tools available to small businesses entering the Federal Market. Find every opportunity to meet face to face with the decision makers in your region. Schedule appointments with OSDBU officials, attend contracting and industry events, and call contracting officers who have recently awarded contracts in your industry. If you have the capabilities and conduct yourself professionally, they will take note and let you know when the next opportunity will become available.
Subcontracting
One of the biggest hurdles for small businesses just getting started in government contracting is a lack of past performance. Especially if they're just establishing their business, they may not have enough previous work to reference back to. In these situations, vendors should be looking for subcontracting opportunities rather than trying to win prime contracts. Most large companies do not perform all the work on the contracts they win. In fact, for certain sized contracts they may be required to subcontract out work to small businesses in order to stay in compliance with Federal Acquisition Regulations. Subcontracting allows smaller vendors to get their feet wet, learn about federal contracting procedures, and build vital past performance.
Follow Up on Rejected Bids
Even a rejected bid can be transformed into an opportunity by new vendors. Always request a follow up from the contracting officer after your bid is rejected. If you ask respectfully and professionally, most purchasing officers will explain why you did not win the contract. Whether it was a space skipped over on a form or an error in pricing or a lack of experience, take notes to refer to when you submit your next bid.