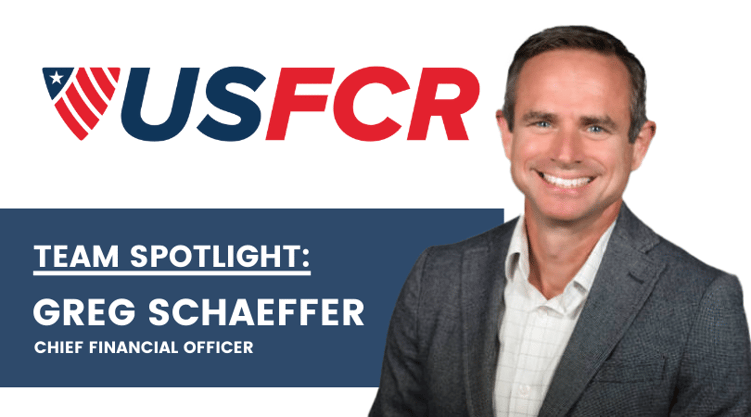 Greg Schaeffer, a Clearwater, FL native, joined the USFCR family as Chief Financial Officer in June 2021. With over a decade of experience as a CPA, Greg's expertise in government compliance, tax filings, and SEC compliance reports has become a cornerstone of our financial strategy.
Greg's role at USFCR is more than a position; it's a mission. Utilizing his compliance expertise, he guides businesses of all sizes through the maze of federal contracting requirements. He's proud and honored to be part of a team that shares his passion for helping small businesses thrive in the federal marketplace. His dedication to putting the right people and processes in place is a testament to his commitment to each client's success.
Greg's philosophy is simple: success is a team effort. He considers himself fortunate to be part of a pioneering team shaping a segment of the industry. For Greg, every accomplishment at USFCR is a collective triumph that reflects a united team's efforts.
When he's not steering the financial course at USFCR, Greg embraces the natural beauty of Florida. Whether on the water or exploring the outdoors, he cherishes time with friends and family.
Greg's interest in USFCR goes beyond professional alignment. He sees USFCR as a unique platform that resonates with his passion for helping small businesses grow. His background in government compliance as a CPA naturally led him to this transition, where he could leverage his skills to assist businesses in navigating federal contracting requirements.
Greg's expertise lies in assembling the right team and processes to ensure client success. His best accomplishment since joining USFCR? It's the collective achievements of the team, pioneering a segment of an industry, and he's proud to be part of that journey.
To speak with a Registration and Contracting Specialist, Call: (866) 216-5343
---
About USFCR