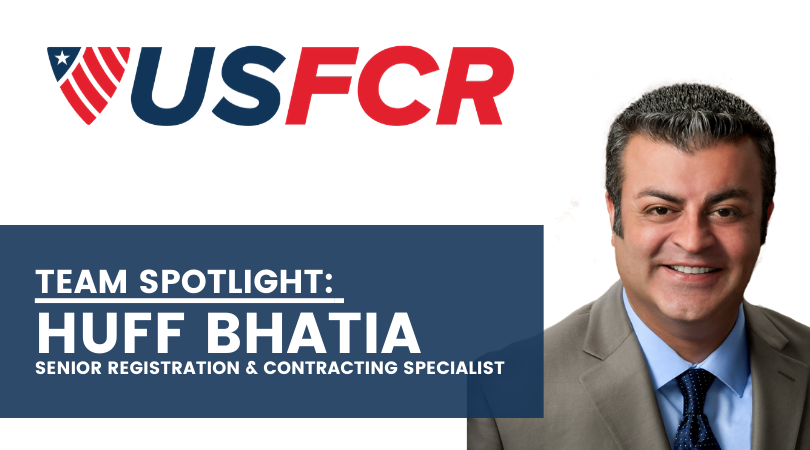 Since 2017, Huff Bhatia has been bringing in his 30 years of sales experience to help clients sell their products and services to federal agencies. He aims to ensure that businesses are prepared with the right registrations and knowledge to take on federal contracting. 📆 Schedule a call with Huff.
At US Federal Contractor Registration (USFCR), Huff's job as a Senior Registration & Contracting Specialist is to bridge the gap between businesses and the federal government. Huff assesses businesses and their objectives and connects them to the right USFCR resources for reaching those objectives. This can range from various set-aside registrations, USFCR Academy, and the Advanced Procurement Portal (APP).
Before working at USFCR, Huff Bhatia was a top digital expert and incentive manager and was once a small business owner.
As a Senior Registration & Contracting Specialist, Huff Bhatia specializes in the following:
Registration
Account Management
Customer Service
Traditional Marketing
Digital Marketing
Huff Bhatia recommends that all business information should be current and valid because failing to do so can risk falling out of compliance.
Huff Bhatia Testimonials
"We needed to register our company with SAM.gov for a NIH grant. As we were pressed for time we needed to get that completed as quickly as we can. Huff was simply amazing in terms explaining me the steps clearly and what he can do to expedite. He assigned our case to a specialist and made sure he passed on all the required information. We could complete all the paper work within couple of days. He was very prompt in responding to email or voicemails. And the entire process was completed within a week. Thanks to Huff for his outstanding service."
- Sunil K.
---
"Huff is a very active, helpful and professional business man at US Federal Contractor Registration who has always gone out of his way to assist his customers, his knowledge base is unbelievably strong, his passion is huge, very helpful and a pleasure to do business with."
- Jackie B.

---
"Paige and Huff were a tremendous help through the whole process."
-Anthony W.
---
About Registration & Contracting Specialists