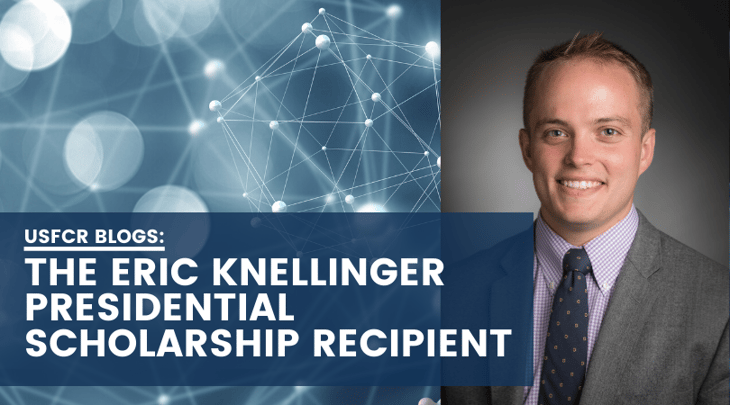 US Federal Contractor Registration (USFCR) is proud to award The Eric Knellinger Presidential Scholarship to John Steinharter. John, who goes by Jack to most people who know him, sat down with USFCR for a short interview to discuss his path as a medical professional and how the scholarship money from USFCR will help him achieve his goals.
Listen to the Interview
Beginnings
Like every college student, Jack didn't know exactly what he wanted to do with his education. He fell into the sciences with a strong passion for biology and chemistry. As an undergraduate, he did wet lab research, synthesizing receptors in the lab at Union College. Still unsure of the next step on his journey, he moved on to his masters in biomedical science at Boston's amazing hospitals. This is where he learned he wanted to work with patients.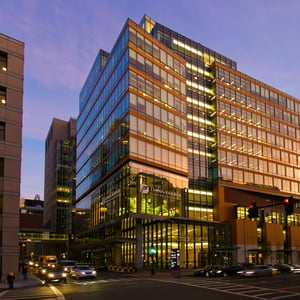 While studying, he became an Emergency Medical Technician (EMT) on the side. He was working as an EMT with patients in the ER through his time as a student in Boston. After that he moved to Dana Farber. He has loved working with patients there for the last four years.
One of the doctors that Jack works with at Dana Farber is Dr. Toni K. Choueiri. They conduct research and work with patients primarily in genitourinary oncology which includes kidney cancer among other types.
Moving up the Ranks
Over the last four years, he grew through the ranks and is now one of the foremost research managers. He leads two separate teams of five people each. They output a lot of research projects, which are focused around making patients' lives longer and better. In the summer of 2019, he took the final step in his journey toward realizing his career goals.
While he enjoys working in medicine and being in the administrative side, he would like to be a team leader. With that focus, he will attend medical school at the University of Vermont beginning in the summer of 2020.
Jack's ultimate goal with his research is twofold. First, he hopes to help patients feel supported in every way by combining compassion with the best care possible. Clinical research is a big component of that goal. This research helps to move the field forward.
The second goal is to make sure that patients are educated properly so that they really understand everything about their care. He will accomplish this by putting things into lay terms so patients understand how they are being treated, what they are being treated with, and their end goal.
"It can be easy [for a patient] to lose sight of [the end goal] and rely on the care team to take over," Jack says. "But I really think it helps patients a lot to learn these things that maybe they didn't spend their whole lives learning."
Advancing the Field
As he continues his research at the University of Vermont, he has a few side projects to conduct clinical research. From collecting and analyzing large clinical data sets to closing the education gap that can lead to decreased outcomes for cancer patients.
"When a patient fully understands their outcomes and how to get to that point, it has been shown that the outcomes can become stronger," Jack tells us.
Often, where this type of education is needed most is in low socioeconomic areas where patient education can have its strongest effect. With the support of The Eric Knellinger Presidential Scholarship from USFCR, Jack will be able to continue this aspect of his medical career.
Working at Dana Farber, Jack is often able to take a step back and look at his work and say, "Wow, I can't believe that I'm on the team that just pulled that off."
Recently, his team just published a novel clinical trial elucidating outcomes for patients with rare variant histologies who are also taking a combination regimen of immunotherapy and a targeted agent.
Basically, this means that a doctor saw an unmet need for a rare sub-population of patients. That doctor was able to convince the pharmaceutical companies to provide the needed treatments at no charge to patients in the study.
In this trial, patients demonstrated that even though they have rare histologies, their outcomes were comparable to the larger population. This proved that they should not be excluded from treatments based on their histologies. Working on trials such as this brings him a sense of pride.
Another thing that brings him a lot of pride is working on banking protocols. Banking protocols involve following patients in nuanced trials and research. In these situations though, Jack and his team must educate the patients that the work isn't about the individual, it's about the future generations.
Working together with willing patients to progress the medical field is an important partnership for Jack. This allows for the development of new tools and procedures for improving patient outcomes.
Connect with Jack
For more information on Jack's research you can go to PubMed and search by last name. All of his and his team's publications will be found there. For an even more immediate contact with the doctors, Twitter is a good resource. The doctors know that team science is the best way to accomplish goals and social media like Twitter provides a good platform for that. Follow Jack at @steinharterjack.