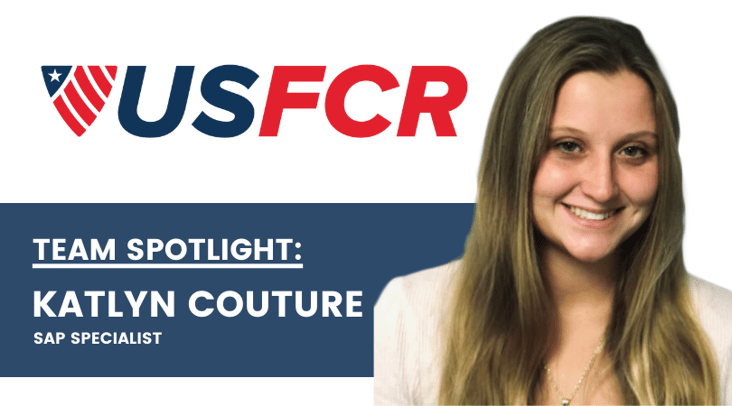 Katlyn Couture is the SAP Specialist at USFCR and joined the company in November 2021. A native of Saint Petersburg, FL, Katlyn is passionate about using her technical skills to create and design new solutions.
At USFCR, Katlyn leverages her expertise in SAP development to support the company's efforts in the government contracting marketplace. She was drawn to USFCR because of her family's involvement in the company and has been impressed with its growth and position as a leader in the industry.
In her free time, Katlyn enjoys spending time with family and friends, usually at the beach, fishing, or traveling. Her dedication to continuous learning is evident in her accomplishment of understanding coding and website development, which she never thought possible. Katlyn's passion and technical skills make her a valuable asset to the USFCR team.
About USFCR