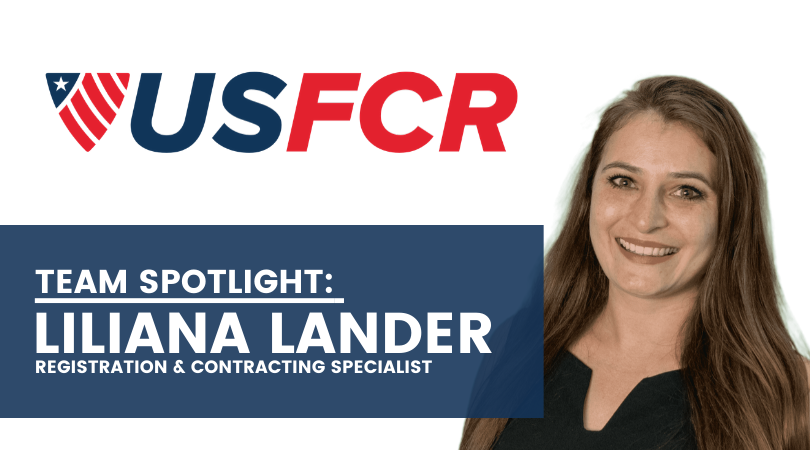 Since 2013, Liliana Lander has helped clients complete and renew their System for Award Management (SAM) registrations as well as learn how to bid on contracts, and communicate to procurement officers.
At US Federal Contractor Registration (USFCR), Liliana's job as a Registration & Contracting Specialist is to bridge the gap between businesses and the federal government. Liliana assesses businesses, their objectives, and connects them to the right USFCR resources for reaching those objectives. This can range from various set-aside registrations, USFCR Academy, and the Advanced Procurement Portal (APP).
As a Registration & Contracting Specialist, Liliana specializes in:
Simplified Acquisition Contracts
Micro-purchases
Small Business Set-Asides

HUBZone
8(a) Business Development Program
Service-Disabled/Veteran-Owned Small Businesses (SD/VOSB)
Economically-Disadvantaged/Women-Owned Small Businesses (ED/WOSB)
Liliana brings USFCR clients her knowledge in contract searching, networking, and the debriefing process.
About
Registration & Contracting Specialists