What is Login.gov?
Login.gov is a secure authentication service that allows you to access multiple government websites with just one login. It was created by the General Services Administration (GSA) in April of 2017 replacing Connect.gov. As of June 29th, 2018, the System for Award Management (SAM) has suspended all active accounts and require all vendors to create an account to manage their SAM registration.
Request Information on Login.gov
Create a Login.gov Account
Login.gov uses two-factor authentication, a method of confirming a user's identity by using two separate means. The two verification methods used by Login.gov upon signing up are an email address and a phone number.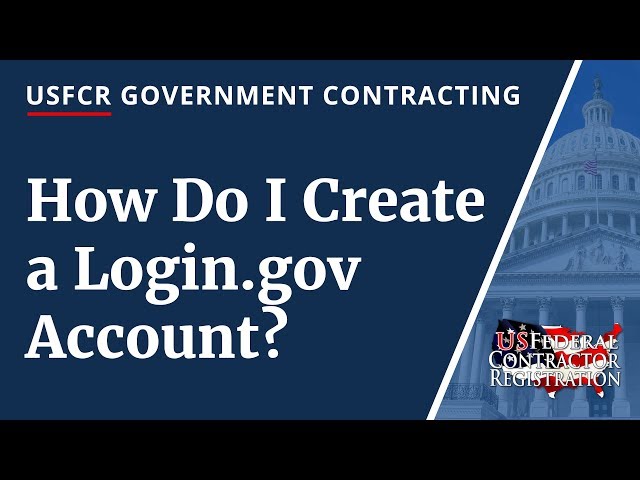 Login.gov and SAM.gov
In early 2018, there were reports of private SAM.gov banking accounts being changed due to a fraudulent exercise known as phishing. This prompted an active investigation by the GSA Office of Inspector General (OIG), forcing them to act quickly.

Their immediate response was to implement a notarized letter to all SAM.gov registrations, but the new process put more work for the Federal Service Desk and substantially lowered the amount of activated SAM registrations.
Since June 29th, 2018, SAM.gov has suspended all account logins. Every user now requires a login.gov account to register and update all SAM.gov registrations.
Benefits of Login.gov
With all the government websites out there, it can be difficult organizing your account and login credentials. Login.gov was built to provide a single access point to the handful of government websites which require a login to access or update business and personal information.
The primary benefits of Login.gov are:
One login allows access to multiple government websites
Double-layered security (two-factor authentication)
Your personal information is encrypted: Login.gov admins cannot access your information without your password
Information is not shared to other government agencies without your permission
Your information will not be released to private companies, contractors, or vendors for marketing purposes