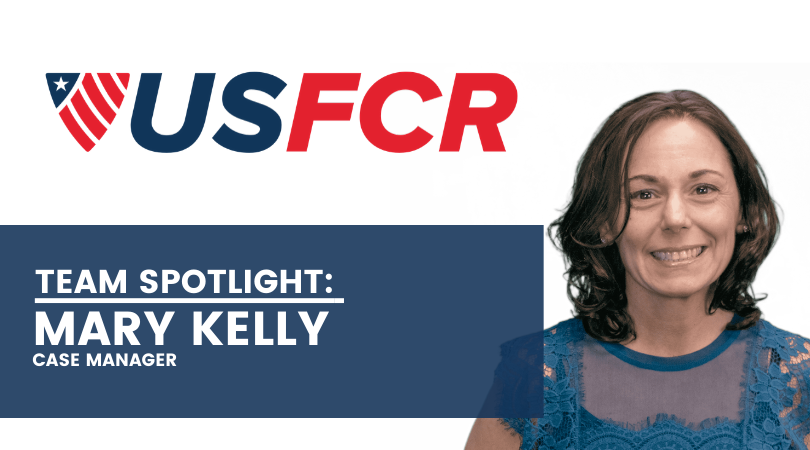 Since 2019, Mary Kelly has been helping businesses get in compliance for federal contracting by processing their System for Award Management (SAM ) registrations. As a US Federal Contractor Registration (USFCR) Case Manager, Mary assists clients with her ability to quickly identify the needs of customers.

USFCR's main service is registration in the System for Award Management (SAM). SAM is the first requirement for businesses seeking to enter the federal marketplace. All entities, including businesses, nonprofits, and state/local governments need a compliant SAM registration to be compliant for federal contracts and grants. USFCR's Case Managers handle processing new SAM registrations, updating information for compliance, expiration protection, and renewing existing registrations.
As a Case Manager Mary specializes in:
System for Award Management (SAM) Registration Processing
Core Data
Assertions
Representations and Certifications
Points of Contact
Mary Kelly Testimonials
"I worked with Mary Kelly and she was amazing. She answered all my questions in a timely matter and was very helpful in sorting through the information which can be confusing. I would not have been able to complete this process without her."
- Creation Technologies
---
"Very helpful and knowledgeable. Can't praise them enough. Mary assisted us through the process and we really appreciate her support, even through the technical difficulties we were having. Thank you so much!"
- Noreen A.

---
"USFCR and their agent Mary Kelly made out SAM renewal so easy! I was very thankful for her knowledge and quick responses to all my emails. Great job!"
- Sandra C.
About USFCR Case Management