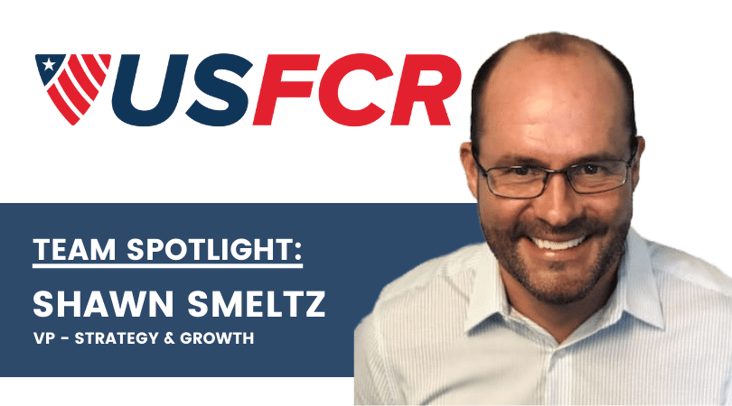 Shawn Smeltz is a dedicated and driven professional, serving as the VP of Strategy and Growth at US Federal Contractors Registration (USFCR). With a passion for strategy and business development, Shawn has been making a positive impact at USFCR since March 2019.
Growing up in a Florida family supported by their small business, Shawn understands the importance of supporting small enterprises. His mission at USFCR is to aid clients in winning government contracts, which he believes is made possible by the company's strong Purpose and Mission. He is dedicated to embodying this in his daily work.
With a wealth of experience in business development, Shawn is committed to helping USFCR's clients grow and succeed. His expertise has made him a valuable asset to the company, and he is dedicated to helping the clients he serves reach their goals. Whether it's working to improve processes, increase efficiency, or develop new opportunities, Shawn is always looking for ways to help clients grow and succeed.
In his free time, Shawn enjoys running marathons, a testament to his drive and determination. Whether pushing himself to reach new milestones in his personal life or working to help USFCR clients achieve their goals, Shawn always strives for excellence and positive impact.
Overall, Shawn Smeltz is an invaluable asset to USFCR and the small business community. With his expertise, passion, and dedication, he is helping to make a real difference in the lives of those he serves
About USFCR