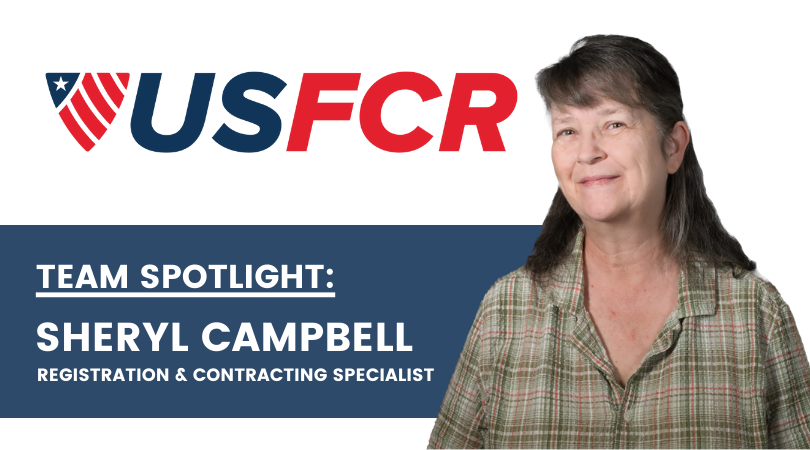 Sheryl joined the USFCR team on Valentine's Day of 2023, making an immediate impact with her customer service expertise. Hailing from Washington State, she moved to Florida in 2005 for its beautiful beaches. Her career journey includes a diverse background in sales and engine machining, and she holds a Bachelor's degree in Business. She was drawn to USFCR through a strong recommendation from her close friend and now colleague, Mike Goetz.
In her current role at USFCR, Sheryl specializes in helping clients secure federal contracts. One of her most rewarding experiences was assisting a startup company in landing its first federal contract. This accomplishment not only heightened her sense of purpose but also reinforced the transformative role that USFCR plays in supporting businesses.
Outside of work, Sheryl is an avid animal lover with a house full of pets, including a dog, cat, rabbit, guinea pig, and some degus (guinea pigs are close relatives).
In her role at USFCR, Sheryl consistently demonstrates that she makes a difference and is an invaluable asset to the team and the clients she serves.
To speak with a Registration and Contracting Specialist, Call (866) 216-5343
About USFCR