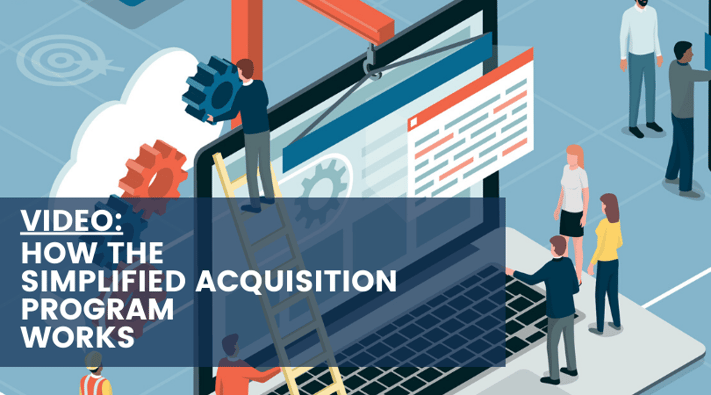 USFCR's Simplified Acquisition Program (SAP) was designed to give you a head start for working with the largest buyer of goods and services. It is the fastest and easiest way to set up a business-to-government marketing (B2G) initiative. Not only does it get you compliant with the System for Award Management (SAM), but you will also be provided with an optimized Dynamic Small Business Search (DSBS) profile, an online capabilities statement, and a custom email domain.
Watch Now
About USFCR
US Federal Contractor Registration (USFCR) is the largest and most trusted full-service Federal consulting organization. Since 2010, we have been helping businesses across various industries, and sizes get their start and thrive in the federal marketplace.
To get started in government contracting, a business needs to get registered in the System for Award Management (SAM). USFCR has assisted with over 300,000 SAM registrations.
For Simplified Acquisition Clients, USFCR will also prequalify them for small business set-asides. This includes veteran-owned (SD/VOSB), women-owned (ED/WOSB), Historically Underutilized Business Zone (HUBZone), and the 8(a) Business Development Program.
Small business set-asides provide businesses with exclusive opportunities in the federal marketplace. They also incentivize federal agencies and prime contractors to work with a business to meet their annual quotas.
Stay Current on Government Contracting
For more videos, click the "Videos" tag below. To get the latest government contracting updates, subscribe to the USFCR blog. The USFCR blog is also host to a wide range of informative videos and podcast content as well. This video and others produced by USFCR can also be found on YouTube.
To speak with a Contracting Specialist, Call: (866) 216-5343