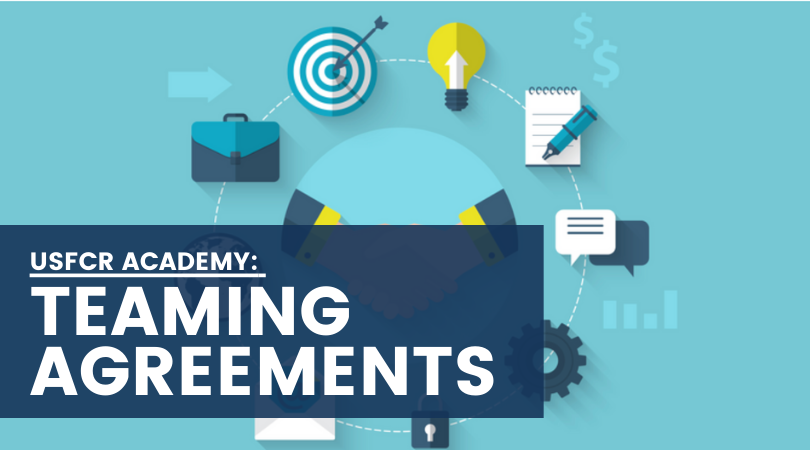 Some contracts with the federal government may be complex in the scope of work and may require interested vendors to partner with another company to perform the work to the government's specifications.
One of these partnerships is called a teaming agreement, which is also known as a teaming arrangement. Teaming agreements are temporary business arrangements involving two or more independent companies that join together for the specific purpose of obtaining and performing a competitive bid contact.
In these arrangements, one company is determined to be the lead contractor known as a Prime vendor while the other company will be in a supporting role called a subcontractor.
Did You Know
USFCR has a current teaming arrangement template that clients can use to put together potential prime and subcontractor relationships.
Clients can request a copy of this template by contacting the USFCR.
FACT
Not every partnership is eligible for a teaming agreement. When creating a potential partnership, both vendors must make sure they are not violating any Small Business Administration (SBA) affiliation rules. The following are some rules to follow to avoid any potential speculation on affiliation:
The two companies should not share common ownership or control of either respected party.
The two parties must not have identical businesses.
The two parties shall not present evidence that suggest a false prime and subcontractor relationship exists based on the tasks to be performed by each party.
Back to Basics
Prime contractors must be identify any and all subcontractors they plan on using for the work in their technical proposal. The government keeps track of subcontractor spending just as diligently as they do prime vendors. Prime contractors need to report subcontractors who participate in their contracts through the Subcontracting Reporting System.