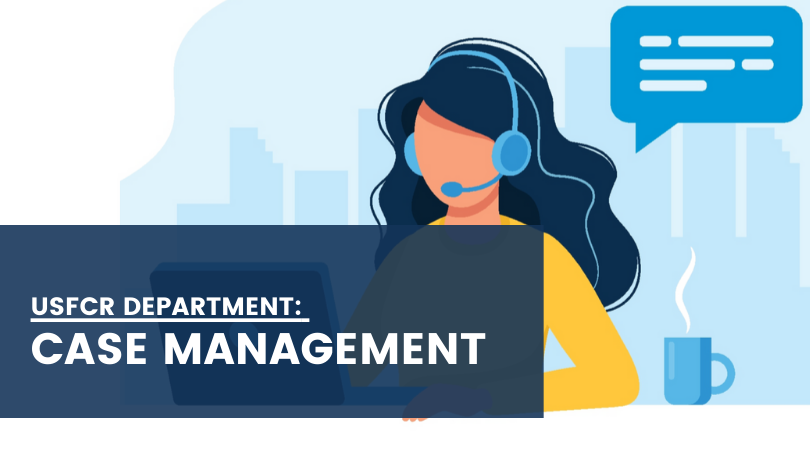 Since 2012, US Federal Contractor Registration (USFCR) has processed over 100,000 compliant System for Award Management (SAM) registrations. Every client registration or certification that comes through USFCR is completed by our Case Management department.
Learn about how this department works in the video below:
Watch
Simplifying the System for Award Management
Getting registered in SAM can be difficult for those unaccustomed to government documentation. If there are errors, you may face delays in compliance or you may not be eligible for contracts.
When clients have their SAM registrations processed by Case Management, they are guaranteed compliance. This is because USFCR's Case Managers are highly trained and have thorough knowledge of the system.
Beyond SAM
SAM is the first registration needed for federal contracting. However, USFCR's Case Management department also processes other vital registrations. These are handled by Special Services Case Managers.
Special Services Case Managers process the following:
Support & Maintenance
USFCR's Case Management team is available to assist your business in regards to your federal registrations.
Whether it's your business that under goes a major change, or federal regulations, they work to keep you in compliance for federal contracts.
Expiration Protection
Government registrations can only remain in compliance for a fixed amount of time. When they expire, your business will no longer qualify to contract or bid on exclusive set-asides.
Expirations:
SAM - 1 year
WOSB/EDOWOSB - 1 year
VOSB/SDVOSB - 3 years
HUBZone - 1 year
Prior to the expiration date of your registration, the government will flag you as a risk 60 days prior.
With USFCR 's Case Management team, this will be no longer an issue.
That's because our team will contact you before the 60-day window and will keep you in compliance if you order a renewal.
Simplifying Government Contracting
At USFCR, we believe that less time worry about registration and compliance, means more time focusing on your business.
Too often, registration and compliance become some of the most biggest pain points for federal contractors.
USFCR takes that burden off of your hands and into professionals — Case Managers.