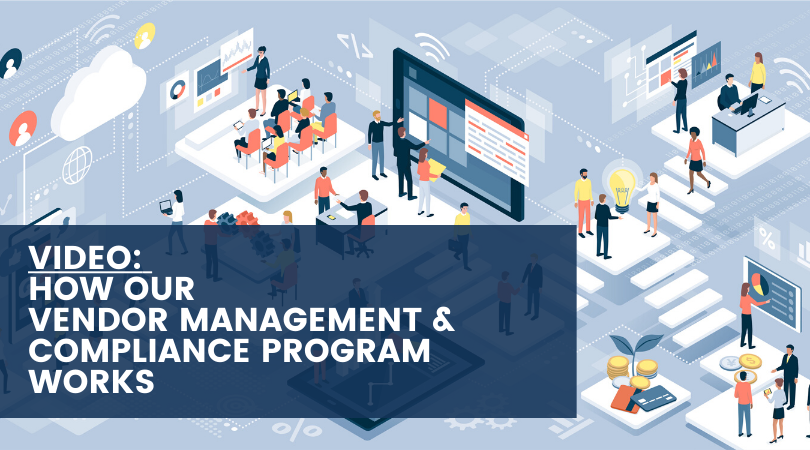 Are you a prime contractor looking for subs? Not sure that they are in compliance for federal contracting? Then check out the Vendor Management & Compliance Program from US Federal Contractor Registration (USFCR) by watching the video below.
Watch Now
USFCR's Vendor Management & Compliance Program (VMP) ensures that all your subcontractors are compliant and registered in the System for Award Management (SAM).
What exactly does it mean to be SAM compliant?
There are two ways to answer this question.
Small Business Concerns
Small business concerns must be registered properly in the System for Award Management (SAM). In addition, if applicable, businesses must be certified properly for the following set-asides:
Veteran-Owned Small Business (VOSB)

Service-Disabled

Veteran-Owned Small Business (SDVOSB)

Women-Owned Small Business (WOSB)

Economically Disadvantaged

Women-Owned Small Business (EDWOSB)

HUBZone Certified Small Business (Historically Underutilized Business Zone)

8(a) Certified Small Business (Socially and Economically Disadvantaged Business)
Other Than Small Business Concerns (OSBC)
OSBCs, known in lay terms as large businesses, must subcontract to compliant vendors who are also properly certified for set-asides if applicable. When subcontractors are not compliant, the primes that utilize them are not either.
An improperly managed vendor network can lead to costly fines from failed federal audits.
Who can benefit from The Vendor Management and Compliance Program (VMP)?
Small businesses can ensure that as their networks grow, they update their Vendor Management list in the Advanced Procurement Portal (APP). This will help businesses partner and team with compliant vendors.
At an enterprise level, VMP provides OSBCs with an onboarding process for their entire networks. USFCR case managers will ensure that every vendor, subcontractor, branch, or subsidiary in the business's network is SAM-compliant.
Get in touch with a USFCR representative about Vendor Management and Compliance now.
To speak with a Registration and Contracting Specialist, Call: (866) 216-5343
Stay Current on Government Contracting
For more videos, click the "Videos" tag below. To get the latest government contracting updates, subscribe to the USFCR blog. This video and others produced by USFCR can also be found on YouTube.