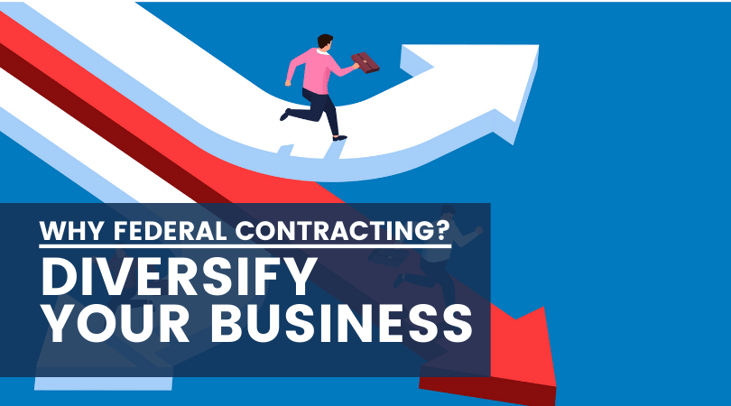 There are plenty of great reasons for your business to get started in federal contracting. In our first installment of "Why Federal Contracting?" we covered how working with the government can grow your business. In our second installment of "Why Federal Contracting?" we'll go over how federal contracting can help diversify your business.
How Federal Contracting Diversifies Revenue
Diversification of revenue is key for the survival and growth of any businesses. After all, you never want to put "all your eggs in one basket," especially when it comes to your livelihood. Federal contracting is a great resource for diversifying your revenue because it brings on two main benefits: access to an independent market and the opportunity to provide a wider array of products/services.
The federal marketplace is one that functions independent from the commercial and private sector. Since it's funded through the U.S. government, a business owner does not have to worry about the effects of a recession. In fact, government spending during times of economic downturn increases. Many businesses have found success venturing outside of their industry in the federal marketplace because vendors are only required to display the capability for performance. This in turn can help a business expand their offerings in the private/commercial sector.
Start Federal Contracting Today
For over 10 years, US Federal Contractor Registration has been helping businesses get started and succeed in the federal marketplace. To give your business a head start in this growing sector of opportunity, we're giving away $5 million worth of subscriptions to our federal contracting search and management platform, the Advanced Procurement Portal (APP) with the purchase of select services.
Find out more about this offer and even more reasons to get started in federal contracting here.