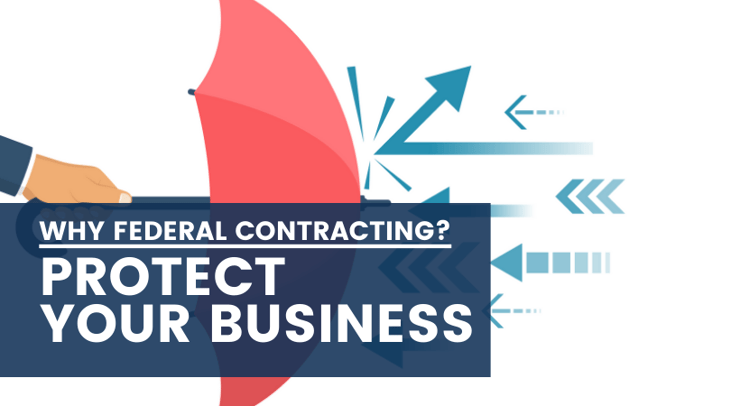 There are plenty of great reasons for your business to get started in federal contracting. In our second installment of "Why Federal Contracting?" we covered how working with the government can diversify your business. In our third installment of "Why Federal Contracting?" we'll review how federal contracting can help protect your business.
How Federal Contracting Protects Businesses
Federal contracting provides a foundation of longevity for plenty of businesses. That's because it helps them avoid the common pitfalls that cause many to close up shop earlier than expected. One major pitfall is a sudden slowdown of the economy. Federal contracting can protect small businesses from recessions and other downturns because it is a market independent of economic conditions. In fact, the government spends even more on contracts during these times to stimulate the economy.
Another major killer of businesses is stagnation. By necessity, a company needs to grow. As inflation sets in, the cost of running a business has to go up. If you're working in a mature market, it may be difficult to find avenues for growth. Thankfully, federal contracting offers a reliable stream of revenue to grow your business that may not have been tapped by your competitor.
Start Federal Contracting Today
For over 13 years, US Federal Contractor Registration has been helping businesses get started and succeed in the federal marketplace. To give your business a head start in this growing sector of opportunity, we're giving away $5 million worth of subscriptions to our federal contracting search and management platform, the Advanced Procurement Portal (APP), with the purchase of select services.
Find out more about this offer and even more reasons to get started in federal contracting here.