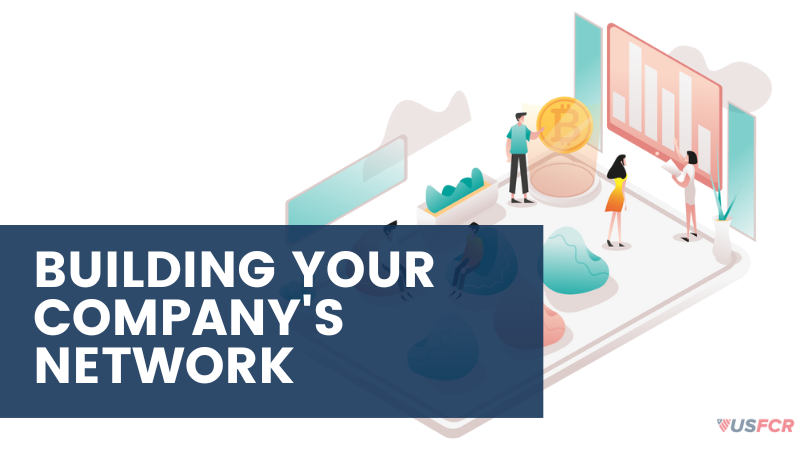 When it comes to business events, conferences and trade shows are fantastic for any organization. Whether hosting a virtual event or joining one yourself, you want to put your best foot forward. They're some of the best places to expose people to what your brand truly is.
A company that can command more visibility from its industry is on its way to success. Here's how you can effectively present your company at industry events and build your network fast.
Set Your Pre-Conference Objectives
Before going to an industry event, make sure you have a clear set of objectives you want to achieve. What do you hope to accomplish by holding the conference? What sort of goals do you have for your leads? What would you like to achieve during the meeting?
This will help guide and inform how you prepare and plan your attendance. It will also be your benchmark when you return from the business event. You can do this by getting your team together and determining what possible activities you can do.
Find relevant conferences. Begin your research by looking into conferences that talk about topics that are directly tied to your brand. For instance, if you're a technology startup, expect to see many talks for entrepreneurs, startups, and cutting-edge technologies.
Set your goals. Once you've reviewed the list of relevant conferences, it's time to evaluate your goals and pick the ones you want to attend. Consider whether you want to join in panel discussions, speak, or network more. Identify the conferences that suit your objectives best.
Plan Your Event Strategy
Your event strategy should be based on your objectives and your audience. This means you'll need to do some research on your leads. Review their profiles, connect with them on LinkedIn, read their blogs, and learn more about their interests.
This background information will help you design your event marketing strategy. The first thing you need to do is figure out where these events are taking place. On this list, jot down your industry's key networking events and conferences.
Next, you'll need to consider your tactics. Which tactics are best for you? Should you use promotional tools like giveaways or online giveaways? Or will you be waiting to network in person?
Your brand's image will drive your strategies. So, think about what your brand's personality looks like. For example, does your brand aim to be playful? High-energy? Or does it intend to be quiet and thoughtful? Make sure your event strategy reflects this.
Choose Your Presentation Style Carefully
Presentations are a big aspect of business events. The only problem is that business events offer so much for participants to see and learn. This means you must think of creative ways to stand out and make an impression.
Always have your capabilities statement on hand and ready for any Contracting Officer. Finding your next contract could be as simple as making a lasting impression on a government professional at an industry event, and a capabilities statement will make sure you are remembered.
If you haven't already, consider hiring a professional event planner.
Make sure that your presenter is an expert. This will give them credibility, and you'll sound more knowledgeable. Also, make sure that your presenters don't speak too quickly. Their purpose isn't to teach but to give the audience an entertaining experience.
As for your presentation style, don't be afraid to be imaginative. Do you have a big, bright, beautiful backdrop for your brand? Or do you prefer using software or a projector?
This is your chance to get creative. You must also ensure that the visuals are relevant to your brand and its messaging.
Also, always ensure that every piece of information is visually stimulating. You can do this by including interesting graphics and visuals. This will make your audience more inclined to pay attention to your presentation.
Think About Your Visuals
Visuals are equally as crucial for presentations. When you're giving a presentation at a business event, you have roughly 10 seconds to make a lasting impression. This makes it vital to create an engaging visual that makes an impression.
There are a wide variety of visuals that you can use during a presentation. For instance, if you're talking about social media, you could use visual presentations of social platforms like Twitter, Snapchat, and Facebook.
If you want to take it one step further, consider incorporating real-life visuals into your presentation. For instance, if you're talking about drones, bring a drone to the event for people to see and feel for themselves.
Needless to say, you must choose visuals that resonate with your target audience. You must research thoroughly to ensure that your visuals are useful and memorable.
Create a Networking Strategy
Networking is one of the best ways to build your reputation. The more exposure you have, the more people know about you. Even if you only give a presentation, your ultimate goal is to network with your audience. For this, you need to plan properly.
Before the event, take a few minutes to introduce yourself to your leads. Reach out to them on LinkedIn to find out more about their interests. Then, you can contact them after the event to ensure your conversations continue.
Build connections. Business events offer many opportunities to network. Be sure to take advantage of these opportunities. Instead of sitting in the corner waiting for people to approach you, approach them first.
Practice Your Elevator Pitch
Practice makes perfect. Before heading to a business event, take some time to evaluate your narrative and your elevator pitch. Your elevator pitch is a quick and concise pitch about your accomplishments, goals, and what makes you a brand.
While preparing your pitch, keep in mind the messaging behind your brand. Your pitch should answer a few questions. First, what problem are you solving? Then, how does your product or service solve the problem? Finally, why does your product work?
Have in mind your company's key messages. Take time to adapt an elevator pitch that aligns with your brand. It's a good idea to practice your pitch beforehand because it helps you sound more conversational and sincere.
The Bottom Line
Business events are precious for any organization. They're a great way to build your network, expose your brand, and get the word out about your company. If you want to succeed, you need to exhibit professionalism at all times.
So if you're attending a business event soon, make sure that you prepare effectively. First, develop your objectives and goals. Then, devise a strategy. To ensure your strategy works, create an engaging visual and content. Finally, be sure to network with other attendees.