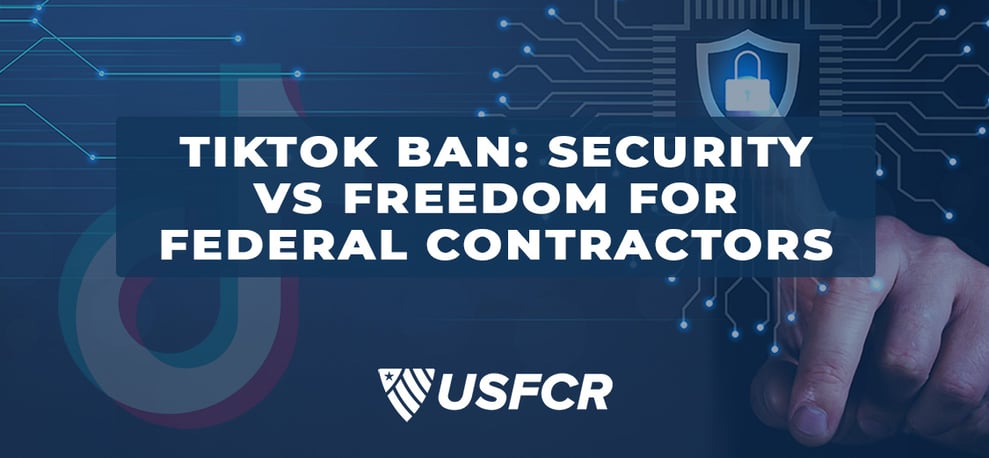 In the land of the free, the recent ban on TikTok, a social media app owned by Chinese company ByteDance, has sparked a heated debate among American contractors. The ban, implemented by the U.S. government, extends to all devices used in the performance of a federal contract, including contractor employee-owned devices under a Bring Your Own Device (BYOD) program. But the question remains: Is this a necessary measure for national security, or is it an infringement on our cherished American freedoms?
At the heart of the ban is a concern for national security. The U.S. government fears that TikTok, which collects a vast amount of data from its users, could potentially share this data with the Chinese government. This could lead to data leakage and security breaches, posing a risk to sensitive government information.
However, the ban has been met with resistance, particularly among those who view it as an infringement on personal freedom. In the United States, we value our right to freedom of expression, including using social media platforms like TikTok. For many, especially younger demographics, TikTok is a platform for creativity, connection, and entertainment. The ban, therefore, feels like an unwelcome form of digital censorship.
The Professional Services Council (PSC), an industry association representing companies that provide technology and professional services to federal agencies, has been vocal in this debate. They've highlighted the need for a shared understanding of the risks posed by apps like TikTok and have questioned the feasibility and appropriateness of banning apps on employee-owned devices.
As American contractors, we find ourselves at the intersection of this debate. On one hand, we understand the need for security measures to protect sensitive information. On the other hand, we value our freedoms and the right to use the apps we enjoy.
So, where do we draw the line between freedom and security?
This is a complex question with no easy answer. However, remember that the ban is a preventative measure to protect against potential threats. It's not about censoring our personal freedoms but about safeguarding our national security.
At the same time, it's important to acknowledge the concerns about digital censorship. As we navigate this digital age, we must balance protecting our security and preserving our freedoms.
The TikTok ban is a complex issue that touches on the core values of freedom and security. As American contractors, it's essential for us to understand the reasons behind the ban while also advocating for our rights. After all, in the land of the free, it's our responsibility to ensure that our freedoms are preserved, even as we work to protect our nation's security.
To speak with a Registration and Contracting Specialist, Call: (866) 216-5343