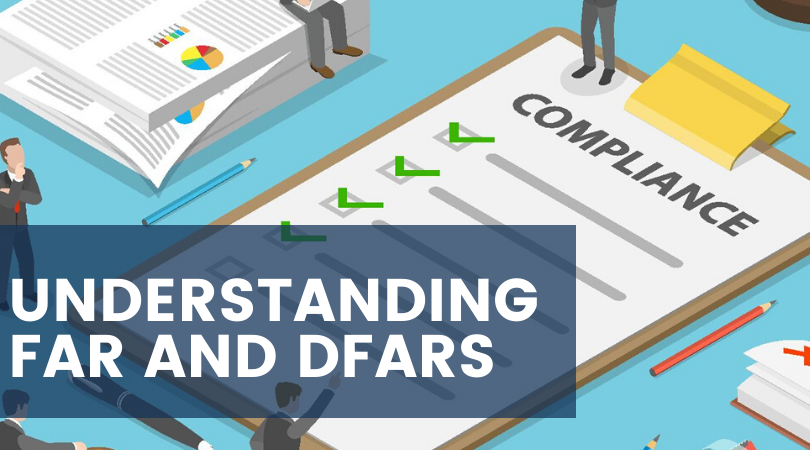 Editor's Note: This post was originally published in March 2020 and has been updated for accuracy and comprehensiveness.
FAR stands for the Federal Acquisition Regulation. It is a set of rules issued to make a standard set of processes for government acquisitions.
They are the guidelines for both vendors and the government to follow in regard to federal acquisitions. The FAR covers topics such as acquisition planning, contract administration, labor laws, simplified acquisition thresholds, and more. Contracting professionals and vendors are expected to be familiar with the FAR.
The DFARS stands for Defense Federal Acquisition Regulation Supplement. This is essentially the same as the FAR except they are specifically geared toward Department of Defense contracts. It will be used in addition to the FAR if a vendor is going to be working with a defense agency.
Did You Know
There are 53 parts to the FAR, each contains a variety of subparts and or clauses. A Part or subpart is a direction given directly to the government while clauses are contractually binding between the government and the vendor.
Think of it as a set of laws, if you know the laws then you have a better chance of success. If you do not know the laws you have a better chance of breaking one and potentially disqualifying yourself from a contract opportunity.
FACT
As vendors read solicitation notices they will come across statements refining the
submission of company Representations and Certifications, also known as reps and certs.
Reps and certs are annual submissions that are part of the System for Award Management or SAM registration. By submitting a SAM registration your firm acknowledges all federal acquisition regulations or FAR, and will abide by them.
At USFCR, we understand that most of our clients have not read all of the federal regulations, which is why our case management team is knowledgeable about the sections included inside SAM and makes sure your company is compliant based on your specific industry.
A vendor can download a copy of the FAR Report or DFARS Report at
www.sam.gov
using the search records feature.
Back to Basics
Being prepared is an integral part of being a government contractor and you
should be prepared to know the Federal Acquisition Regulations (FAR).
The FAR provides government-wide uniform policies and procedures for acquisition. These regulations also play a role every time you bid on a contract - when a federal agency issues a solicitation, it specifies the applicable FAR provision(s).
Being familiar with the FAR will not only cut down on the time it takes you to review solicitations, but can safeguard you from legal penalties.
Originally published May 24, 2020 at

3:54:51

PM, updated May 17, 2022.