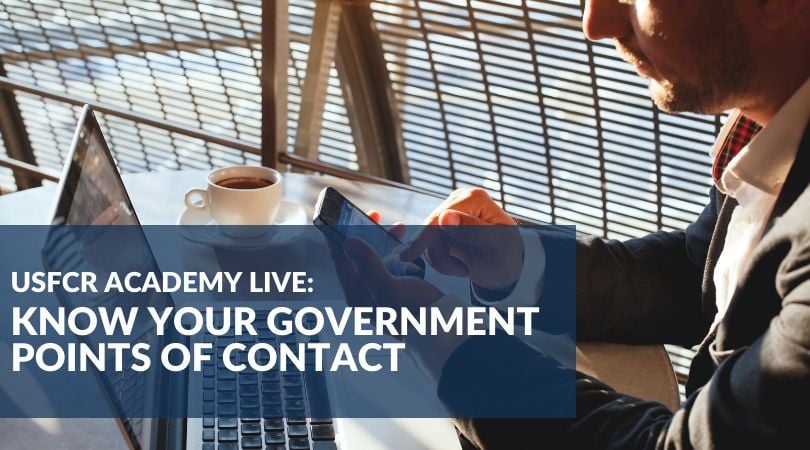 While navigating through government contracting, you will come across multiple points of contact (POCs). Dealing with all them can be confusing. Here are some of the government points of contact you will encounter and their functions.
Where to watch: USFCR Academy Live Facebook Group
When to watch: 11/4/19 @ 2 pm ET
Contracting Officer (CO)
COs have the authority to enter into, administer, or terminate contracts. They must personally assign all contracts and modifications. These individuals are rarely an expert in the area in which they are procuring and sometimes they are referred to as a "Procurement Officer."
Contracting Officer's Representative (COR)
CORs assist the CO in source selection while reviewing the technical performance of the contract. During the contract performance, the COR inspects the contractor for any labor related issues including equal opportunity regulations, labor wages on service contracts and ensures proper health and safety requirements.
The COR also reviews all contractor invoices and processes them through the appropriate channel. This position is also referred to as a Contracting Officer's Technical Representative (CORT), Government Technical Monitor (GTR) or Government Technical representative (GTR).
Contract Specialist
Contract Specialists ensure both parties (the government and the vendor) comply with the contract terms and legal regulations. The Contract Specialist reports directly to the CO and assists in writing the solicitation document.
The Contract Specialist communicates with potential vendors, negotiates contract terms and verifies vendor qualifications/credentials. This role is also referred to as a Purchasing Agent or Purchasing Manager.
Office of Small Disadvantaged Business Utilization (OSDBU)
Each of the primary federal agencies have their own OSDBU. Within the office there are designated points of contact designed to advocate for small businesses in regards to working with that agency. These points of contact are called "Small Business Specialists."
End Users
The agency or office who will be using the product or service described in the solicitation is called the "End User". The end user has influence over the contracting officer to assist in creating the statement of work as they will be the ones who require the federal contractor.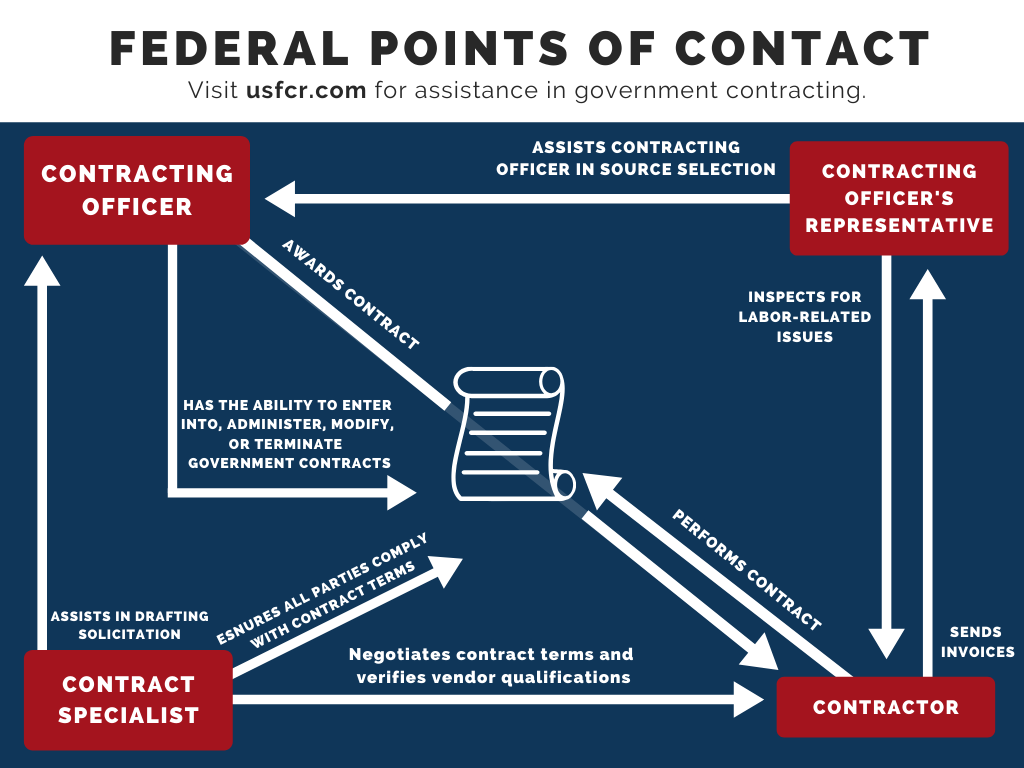 Back to Basics
In the face of an economic recession, federal contracting can be your best friend. While everyone cuts down on spending, the U.S. government will keep buying, making at least a portion of your income "recession-proof." As a government contractor, you have access to the largest buyer of goods and services in the world, a customer who is guaranteed to have money to pay you for completed work and who buys basically…everything.