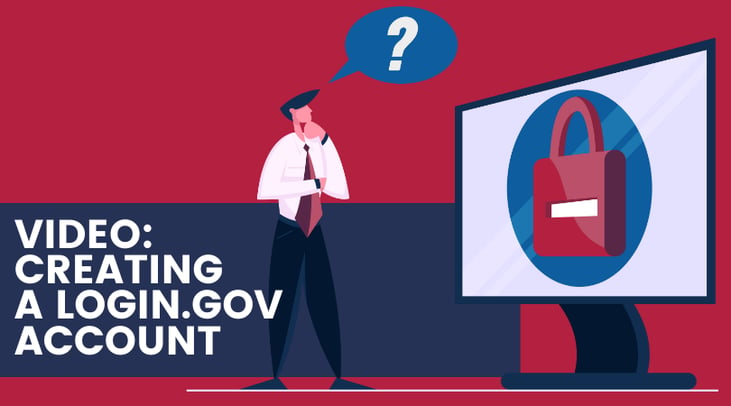 For registration in the System for Award Management and some advanced features of beta.SAM.gov, such as Contract Reports and the Workspace, you will first need a Login.gov account.
Watch the Video Tutorial
With all the government websites, organizing your account and login credentials can be difficult. Login.gov was built to provide a single access point to the handful of government websites that require a login to access or update business and personal information.
Here are the steps:
To begin, click on the "Log In" button located in the upper right corner of the SAM.gov homepage.

Then, you're going to select "Create an Account."

After that, you will enter your preferred email address and click submit. You will then be sent an email to verify your address.

Go to your email, click on the message from Login.gov, and select "confirm email address" You will then be directed to the password creation page.

Enter your password, and make sure to store it in a secure location. Click Continue, and you will be led to an authentication method set-up menu for a second layer of security.

Your options for authentication will include a mobile application, security key, phone, government employee ID, and backup codes. Select one and hit continue.

You have now successfully created your Login.gov account. Click agree and continue.



Read more about using your Login.gov account.
Stay Current on Government Contracting
For more videos, click the "Videos" tag below. To get the latest government contracting updates, subscribe to the USFCR blog. This video and others produced by USFCR can also be found on YouTube.
To speak with a Registration and Contracting Specialist, Call: (866) 216-5343