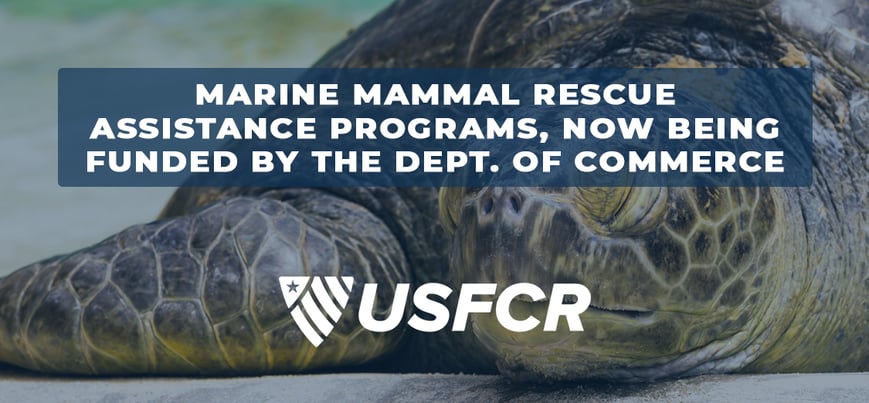 Marine mammals are important indicator species of ocean health. When they show signs of illness, they may be signaling changes in the marine environment that will be important to human health and the overall health of our ocean ecosystems. Monitoring the health of marine mammals, especially during a UME, can reveal emerging threats, potential impacts of human activities, and the effectiveness of management actions." – National Oceanic and Atmospheric Administration (NOAA) Fisheries (1)
The Marine Mammal Protection Act of 1972 was a significant response to concerns of both scientists and the general public as species of marine mammals were experiencing declines in populations as a result of human activity. According to the Office of Protected Services, the Department of Commerce, Department of the Interior, and the Department of Agriculture hold responsibilities in protecting and managing the lives of sea mammals through various service agencies.
The Department of Commerce is focused on protecting whales, dolphins, seals, sea lions, and porpoises through the National Marine Fisheries Service. The Department of the Interior supports the protection of polar bears, otters, walruses, and manatees through the U.S. Fish and Wildlife Service. Finally, the responsibility of regulating the management of marine animals in captivity falls on the Animal and Plant Health Inspection Service, a part of the Department of Agriculture. (2)
The Department of Commerce, through the National Marine Fisheries Service (NMFS) and National Oceanic and Atmospheric Administration (NOAA), created the John H. Prescott Marine Mammal Rescue Assistance Grant Program to assist in the care, rescue, recovery and study of marine mammals.
When analyzing unusual mortality events (UMEs) of marine mammals from 1991 to 2023, the NOAA discovered that 38 percent of UMEs occurred in the Atlantic, followed by the Gulf of Mexico at 29 percent, and 26 percent in the Pacific Coast. While half of UMEs were undetermined, biotoxins, infectious diseases, and ecological factors were notable known causes of marine mammal death. (3)
Through this opportunity, applicants must prioritize their programs within one of two categories. The first category is supporting the scientific objectives related to marine mammal health, stranding and entanglement responses, and rehabilitation. The second is for organizations with the basic and enhancement needs for responding, treating, rehabilitating, and collecting data on stranded and entangled marine mammals.
Eligible applicants must be a part of the National Marine Mammal Stranding Network or Entanglement Response Network as an active and authorized participant or researcher. A minimum of a 25 percent non-federal cost-share is also required when applying for this opportunity.
The Grant Writing Team at USFCR is now accepting grant writing applicants for the John H. Marine Mammal Rescue Assistance Grant through September 8, 2023. To discuss your organization's unique program feel free to contact us at (877) 252-2700 or grants@usfcr.com.
1. Office of Protected Resources. (2023, Jan. 2). Marine Mammal Unusual Mortality Event Contingency Fund. NOAA Fisheries Service. Retrieved from https://www.fisheries.noaa.gov/national/marine-life-distress/marine-mammal-unusual-mortality-event-contingency-fund#why-we-respond-to-marine-mammal-umes
2. Office of Protected Resources. (n.d.). Office of Protected Resources and the Marine Mammal Protection Act. NOAA Fisheries Service. Retrieved from https://www.boem.gov/sites/default/files/oil-and-gas-energy-program/GOMR/NMFS-MMPA-Fact-Sheet.pdf
3. Office of Protected Resources. (2023, June 2). Marine Mammal Unusual Mortality Events. NOAA Fisheries Service. Retrieved from https://www.fisheries.noaa.gov/national/marine-mammal-protection/marine-mammal-unusual-mortality-events
More Hot Grants