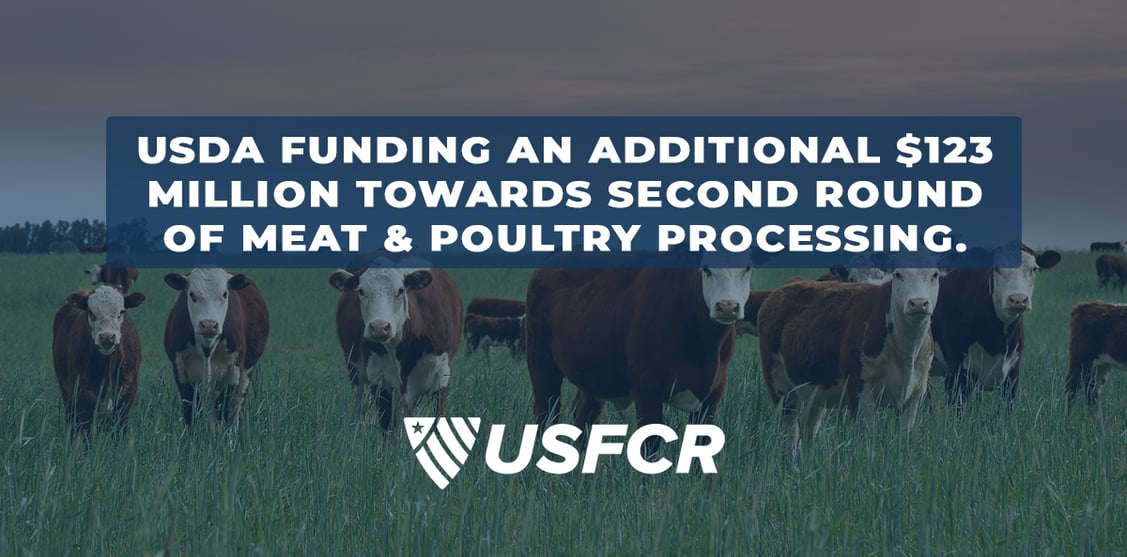 The U.S. Department of Agriculture (USDA), through the Rural Business-Cooperative Service (RBCS), is offering over $123 million towards an expansion program related to meat and poultry processing.
According to the USDA's 99th Annual Agricultural Outlook Forum, there was an estimated 3.09 billion pounds of total beef exports expected to decline. Also, commercial beef production was forecasted to decline by 6 percent, to 26.5 billion pounds.1 The Processing Expansion Program will assist meat and poultry producers in expanding their current capacity and ensure that the proper safety measures are followed in accordance with the USDA.
Eligible applicants for this opportunity include:
Tribes/Tribal Entities
For-profit & Non-profit Organizations
Certified Benefit Corporations
State, or Local Government Entities
Producer-Owned Cooperatives & Corporations
Processors that are nationally dominant in pork, beef, chicken, or turkey are ineligible to apply. Please be advised that applicants must be the primary slaughterhouse that processes a majority of their own products. In addition, applicants who have submitted projects in the first phase of this program are ineligible to apply for the second phase. A mandatory 70 percent cost share is also required for this opportunity and projects must abide by the Build America & Buy America Act requirements.
Funding can also be used to conduct activities such as:
Renovating or expanding an existing facility
Constructing a new facility
Purchase of an inoperable facility
Modernizing processing and manufacturing equipment
Improving workforce recruitment, training, retention, et cetera
Developing packaging and labeling capacity compliant under applicable law
If your organization is planning any of the eligible activities, then don't delay on contacting USFCR today to find out what your next steps are to apply for this valuable grant funding.
Contact us to see if your organization qualifies for this funding opportunity by filling out the assessment below.
The Grant Writing Team will be accepting potential applicants for the USDA's Specialty Crop Multi-State Program now through October 6, 2023.
Funding Opportunity Number: RD-RBS-23-02-MPPEP
Don't miss out on the funding that could elevate your project to the next level!
If you have questions regarding your organization's unique program feel free to contact us at (877) 252-2700 or email grants@usfcr.com.
More Hot Grants
1. Agricultural Outlook Forum. (2023, Feb. 23). Livestock and Poultry Outlook. U.S. Department of Agriculture. Retrieved from https://www.usda.gov/oce/ag-outlook-forum/commodity-outlooks