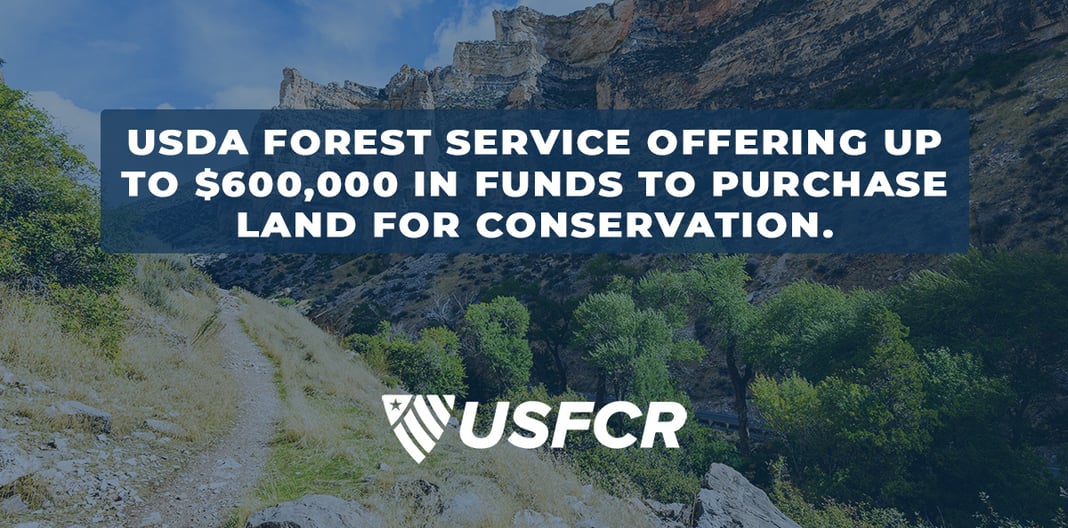 "A grove of giant redwood or sequoias should be kept just as we keep a great and beautiful cathedral."
—Theodore Roosevelt
The USDA Forest Service will be offering funds towards the conservation of open spaces and community forests through its Community Forest Program (CFP). These areas must be protected in order to provide various environmental, educational, recreational, and economic benefits within the targeted communities.
Eligible applicants include local governments, federally-recognized Native American Tribes/Alaska Native Corporations, and any qualified conservation nonprofit organizations. If your organization is interested in pursuing this opportunity, be aware that public access and community benefit must be a key requirement within your program.

The CFP allows for applicants to utilize their funds towards costs relating to land surveys, title examinations, legal and closing costs, appraisals/appraisal reviews, or CFP development. This program also states that the eligible land funded must be:
At least 5 acres in size
At least 75 percent forested
Suitable to sustain natural vegetation
Not held in trust by the U.S. on behalf of any Tribe and not Tribal allotment lands
Threatened by conversion for non-forest use
Offered for sale by a willing seller
If you have questions regarding your organization's unique program, fill out the grant assessment form for someone from USFCR to reach out.
The Grant Writing Team at USFCR is now accepting applicants for grant writing support regarding projects for the 2024 USDA Forest Community Forest & Open Space Conservation Program. Please fill out the following eligibility application prior to November 24, 2023.
Funding Opportunity Number: USDA-FS-2024-CFP
Don't miss out on the funding that could elevate your project to the next level!
To speak with a Specialist about Grant opportunities, contact us at:
(877) 252-2700 or email grants@usfcr.com
More Hot Grants
1. National Park Service. (n.d.). Theodore Roosevelt Quotes. U.S. Department of the Interior. Retrieved from https://www.nps.gov/thro/learn/historyculture/theodore-roosevelt-quotes.htm#:~:text=%22I%20recognize%20the%20right%20and,generations%20that%20come%20after%20us.%22