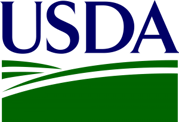 The U.S. Department of Agriculture (USDA) announced on Friday, February 3 plans to purchase apple products and issue a solicitation.
The USDA invites all interested and capable contractors to submit an offer electronically through the Web-Based Supply Chain Management (WBSCM) at http://www.usda.gov.
The applicable NAICS Codes is 311 – Food Manufacturing and 311421 – Fruit and Vegetable Canning.
For more information contact David Cottrell at David.Cottrell@ams.usda.gov or by phone at 202-260-9183, or Kim Polk at Kimberly.Polk@ams.usda.gov or by phone at 202-720-4153.
To receive the contract contractors must be registered with the System for Award Management (SAM) database, and have as part of the Registration all current Representations and Certifications.
US Federal Contractor Registration, the world's largest third-party government registration firm, completes the required Registrations on behalf of its clients. It also makes available information about opportunities like this, as well as training on how to locate, research, and respond to opportunities.
For more information, to get started with a SAM registration, or to learn more about how US Federal Contractor Registration can help your business succeed, call 877-252-2700, ext. 1.
We also make available for our clients and for contracting officers our proprietary Advanced Federal Procurement Data Search (AFPDS). Our Advanced Federal Procurement Data Search (AFPDS) gives you in one place instant bid notifications, bid proposal prospecting, and information about government procurement officers. We make this search tool available to clients, as part of our commitment to helping each and every USFCR client succeed and thrive as a government contractor.
For contracting officers, the AFPDS gives them in one place access to a database of available contractors and also a place to post information about opportunities. Contracting officers get free access to AFPDS. We also provide interested contracting officers a list of contractors who may be able to provide a service and/or product that they need.
To learn more about how we can help you succeed as a government contractor, call 877-252-2700, ext. 1.