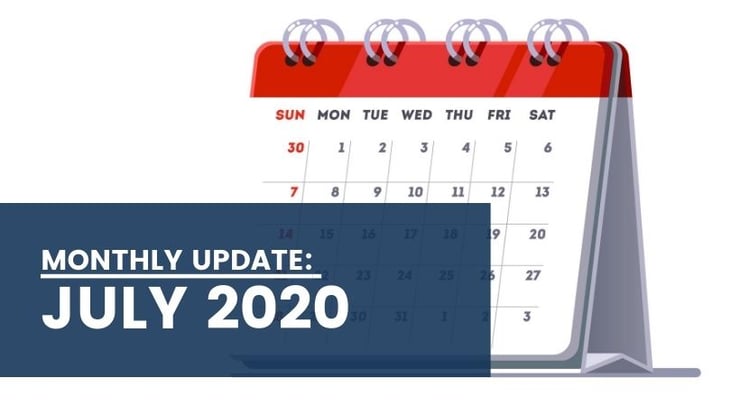 July was jam-packed with new podcasts, webinars, blogs and more- catch up now with your monthly USFCR update video below.
Federal Contracting in July 2020
July Webinars
Academy Live
Blogs From Last Month
#MeetUsMonday
On the Horizon
When things change, your business strategy needs to change with them. Join USFCR August 6th at 11 AM ET and learn what adjustment your business needs to make, and which ones you need to ditch for federal success. Sign up here now.
Changes for ED/WOSB
If you're a women-owned small business (WOSB) or an economically-disadvantaged women-owned small business (EDWOSB), then your business may be affected by changes in the registration process for these set-asides.
Find out if there are any adjustments your business needs to make by contacting a USFCR Registration & Contracting Specialist at (877) 252-2700. Visit this page to learn more about USFCR's Women-Owned Small Business (WOSB) Registration service.